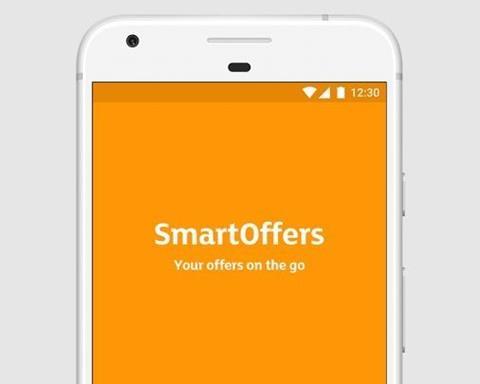 Sainsbury's is trialling an in-store loyalty card app in two of its stores.

The SmartOffers app, which alerts customers to personalised Nectar offers, launched recently in its Brighton and Heathfield High Street branches.

In the new year, the trial will be extended to a further 18 stores across the south of England including Crawley, Horsham, Littlehampton, West Hove and Haywards Heath.

To use the app, customers must sign in using their Nectar card details.

Once in the store, they will be alerted to offers that are tailored to their shopping habits. Customers can click 'activate' to accept the offer, which will be added to their Nectar card at the till.

The program is completely separate to the similarly named Smart Shop app, which is being trialled at 10 other Sainsbury's branches and allows users to create shopping lists, scan their items and pay at dedicated card-only checkouts.

Last month, a study of more than 2,000 adults revealed younger customers expected loyalty schemes to be digital. The survey, by digital promotion company Eagle Eye, found 47% of 18 to 24-year-olds said it was important to be able to access schemes via mobile, while 41% wanted to be able to redeem and collect points using a smartphone.