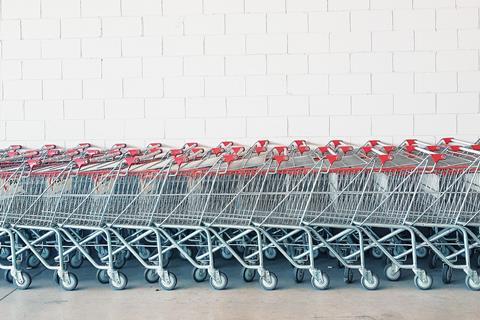 Grocery producers experienced a turbulent 2022. EY's latest profit warnings analysis found warnings from FTSE food producers reached a 16-year high in 2022, as waves of cost and supply chain pressures affected the sector. Was this an exceptional year, or do companies need to rethink their long-term strategies in the face of ongoing uncertainty?
The year ahead might feel easier than 2022, but it won't be easy. Although energy prices have fallen, they are still historically high. Labour shortages and supply problems remain, while food inflation is at record levels.
It's becoming harder for producers to find added cost savings and for retailers to pass on increases to cost-conscious consumers. This consumer pushback is underlined in EY's latest Future Consumer Index, which found households are cutting back on spending across all categories and increasingly shifting to own-label alternatives. The EY ITEM Club's latest forecast does predict an upturn in the economy and the return of lower inflation, but not until the second half of the year.
Food producers need to adapt their business models to acknowledge the long-term shift in their environment – where geopolitical and climate risks are endemic, labour prices are higher, and ingredient prices and supply remain volatile. More specifically, they need to decide if they're best adapted to meet this challenge by becoming efficient 'firefighters', who react swiftly and adeptly to rapid changes in their market, or by becoming effective 'navigators', who proactively adapt their business and supply chains to emerge stronger from disruption.
Both options offer opportunities for success, but what isn't an option is doing nothing. Whatever happens in 2023, prices won't be returning to stable, pre-pandemic levels just yet. So, what attributes do the best firefighters and navigators possess?
There's no 'one size fits all', but effective firefighters master the ability to react fast and decisively. They establish real-time visibility of supply, cost and revenue risks and opportunities. This data feeds core planning and sales and operations planning (S&OP) processes, enabling robust decision-making and rapid short-term exception management. This, in turn, empowers stakeholders to make the best possible decisions, manage trade-offs, and promote effective customer communication and service. Strong commercial capabilities protect margins through strategic price increases, without damaging customer relationships or long-term consumer demand.
Effective navigators proactively use market stresses to consolidate their competitive position and emerge stronger. They take a joined-up and holistic approach to look beyond pricing, leveraging pack price architecture and product cost engineering, delivering consumers maximum value at minimum cost. They identify the critical supply inputs and have a sourcing strategy that works with, and potentially invests alongside, strategic cost-advantaged suppliers. Dual-sourcing and other strategies mitigate the risk of disruption, with the long-term goal of shortened and simplified supply chains.
Rising labour costs also provide navigators with an opportunity to revisit manufacturing automation business cases and upskill staff. The green energy transition, while not straightforward, also provides an opportunity to develop a roadmap that tackles reducing usage and purchasing strategy. This includes evaluating self-generation and co-investment options, including green incentives and tax credits.
Better times hopefully lie ahead, but the current outlook is far from rosy. Complacency is not an option: businesses will need to make conscious decisions and evolve to be able to thrive.