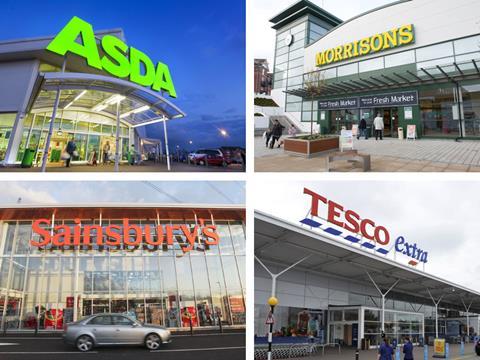 The recent revival among the traditional supermarkets has been rooted in major improvements in service and availability, The Grocer can reveal.

Data from our weekly Grocer 33 mystery shopping survey for 2016 reveal that the top five supermarkets all improved their in-store performances compared with the previous year, with both Asda and Morrisons also delivering significant uplifts in terms of availability.

Asda remains bottom of the pile in terms of availability, but has dramatically closed the gap on its rivals, having increased availability by 1.8 percentage points to 94.1%. It is now just half a percentage point behind Waitrose, where availability slipped 0.3 percentage points to 94.6%.

Asda's performance chimes with a note released earlier this week by Shore Capital's Clive Black, who said it was showing signs of operational improvements. He said Asda was now demonstrating "materially higher store standards", including "cleaner and less cluttered shops" and focus on availability.
"We are committed to putting our customers first and listening to our colleagues," said an Asda spokeswoman. "We're encouraged that it has been noticed. It's early days but we're working hard to make every shopping trip better than the last for our customers."

When Morrisons CEO David Potts reported the retailer's 2.9% increase in like-for-like sales for the nine weeks to 1 January, he cited better availability driven by its new sales-based ordering system as a key factor. Our data shows that its availability improved by 0.8 percentage points to 95.3% in 2016.
Even more impressive was the jump in the average weekly shopping score at Morrisons, from 64.7 (out of 100) to 68.9 in 2015. This was boosted by improvements in shop floor service, store standards and store layouts as well as availability. "In 2016 our staff worked hard to serve customers better and improve their shopping trip," said a Morrisons spokesman. "We made changes to improve availability, reduce queuing, and ensure we have the right colleagues in the right place at the right time."

Sainsbury's remains the outright leader in terms of availability and store performance. Its availability was unchanged on last year at 97.1% while its average weekly score was up 3.6 points to 74.1/100.

Tesco, like Waitrose, suffered a 0.3 percentage point fall in its availability to 95.4%. However, better service helped boost its weekly performance score to 70.2 from 66.6 in 2015.

Supply chain specialist Crimson & Co said the supermarkets had to keep investing in their operations.

"Ultimately, Sainsbury's, Tesco, Asda and Morrisons all have very different business models to that of discount chains - one that is built on customer loyalty. In order to reinforce that loyalty it has required a complete root-to-branch review of operational processes," said Crimson & Co head of FMCG Nick Miller.

"The big four supermarkets must invest in their offers in a smart way. They must constantly review and update their distribution network facilities to ensure they are able to keep up with customer demands. They cannot cut back too far in-store staff: re-stocking shelves and helping customers navigate the store are critical functions. A huge emphasis of this is staff empowerment - making sure enough trolleys are available, assisting customers in finding products and taking note and replenishing low stock. This process can't be automated and by instilling these qualities into staff this is then translated into trust amongst customers, knowing that when they go into that store all their needs will be met."