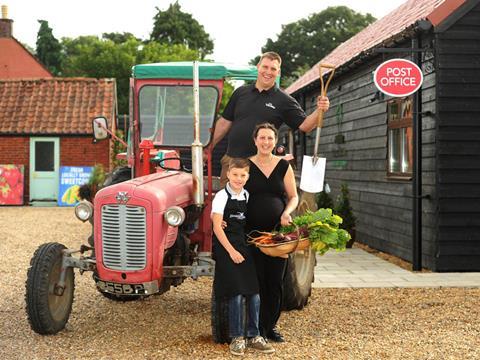 The Post Office has set out ambitious plans to become the largest retail chain open on Sunday by the end of this year so it can make the most of the convenience trend.

More than 3,000 branches currently open on Sunday, and a spokeswoman said the Post Office had set its sights on being the largest retail chain open on Sunday by the end of 2016.

Opening on Sunday was "about convenience" she added - meaning Post Office branches were open when the rest of the retailer's business operated and when customers wanted.

The Post Office network comprises 11,500 UK branches. "Crown" or company-owned branches account for 300 sites. The rest are through agreements and franchises with independent businesses.

The Post Office is in the middle of a £2bn modernisation programme to keep branches "at the heart of communities" by investing in outlets and the shops that run alongside.

It modernised almost 10 branches a day last year through its network transformation programme, which has so far delivered nearly 160,000 extra opening hours each week, or more than eight million a year - the equivalent of adding 3,400 branches to the network, the Post Office claimed.

Openings last year included in a pet shop, a church, a family butcher, fish & chip shop, library and several farm shops and bars.

The Post Office, whose chief executive Paula Vennells joined the Morrisons board on 1 January as a non-executive director, became independent from Royal Mail in April 2012.

The Post Office's services have become a key part of a convenience offer. McColl's recently opened its 500th post office, and One Stop has been rolling out postal services both across its company-owned and franchised estate.