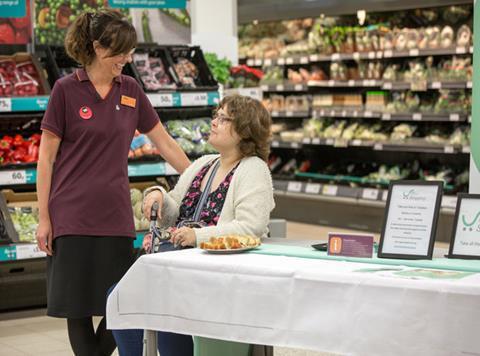 Sainsbury's is trialling a 'slow shopping' service to help elderly and disabled customers in its Gosforth branch in Newcastle.

For two hours every Tuesday, employees will greet customers at the store's entrance and help them with their shopping.

The store will also place chairs at the end of the aisles and operate two help desks offering samples of products including fruit, ginger biscuits and Victoria sponge.

The idea for 'slow shopping' came from local resident Katherine Vero, who used to struggle while shopping with her mother, who was suffering from dementia.

"After she passed away I was inspired to come up with the idea and was delighted when Sainsbury's agreed to help me trial it," she said. "I hope other retailers will follow."

Eight in 10 dementia sufferers list shopping as their favourite activity, according to research from the Alzheimer's Society, but one in four have given up shopping following their diagnosis.

Earlier this year, Sainsbury's was asked by the charity to chair a group of retailers which subsequently produced a collaborative guide on making shopping easier for people with dementia.

The retailer has spent 50,000 hours over the past year training its in-store staff on how to help customers with disabilities.