Sainsbury's had rather a good week, and this might be the icing on the cake, its Deal, Kent branch taking victory in The Grocer 33 service competition with 79 points. Our shopper found the store "tidy and well organised" with "helpful" staff. A "very knowledgeable" employee on the dairy section offered advice and further suggestions on online shopping, and the checkout experience was fairly speedy and "friendly".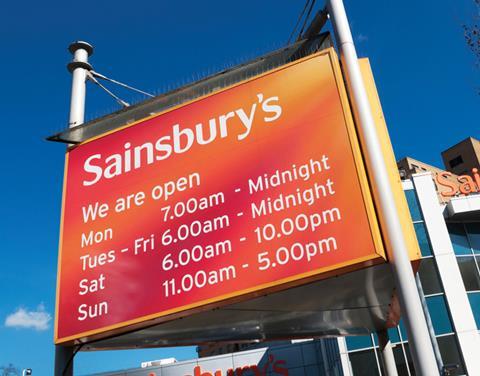 Tesco Gorton and Asda Grangemouth tied for second place. Our Tesco shopper was "reasonably satisfied" with his experience in-store but felt customer service could have been a little more "friendly and engaging", but the fresh food aisles were "well stocked" and there were "plenty" of seasonal offers.

Our Asda shopper noticed a "vast improvement" since the last time she shopped there - better lighting and "attractive displays". It scored full marks for shop floor service as staff were easy to find in every part of the store and "eager to assist".

Waitrose was close behind, its Lincoln store "calm" even though it was busy and with "well-spaced aisles" meaning our shopper didn't feel too crowded. The checkout was busy but with supervisory staff "chatting and joking" with security, further tills were not opened for some minutes.

The shop at Morrisons in Sutton was an "overall good experience" but "needed more signage" on the road so it is ­easier to find. Our shopper enjoyed the "colourful posters" promoting wonky veg and liked the bakery section, which "smelled lovely".