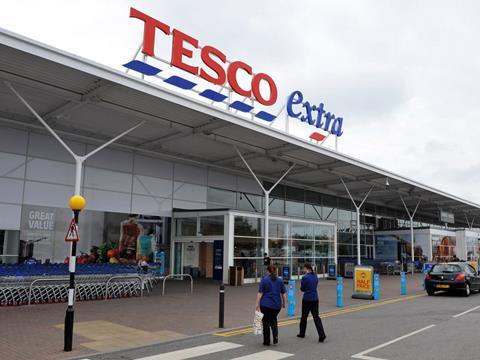 Tesco is to ditch 24-hour opening at yet another store, in a move that will also involve night shift operations being axed.
The retailer said it was to scrap night-time opening at its Failsworth Extra store in Manchester, moving to opening hours of 6am to 11pm, with all staff switching to daytime and evening shifts.
It follows moves to end 24-hour opening at its Salford and Redcar stores revealed by The Grocer last September.
However, the latest night-time closure will see staff as well as customers absent from the store at night, with stock replenishment set to switch to daytime-only operations.
Tesco said it had begun a consultation with 40 staff affected by the move, which is due to come into place on 7 March.
They will be offered jobs with daytime hours, or relocation to other stores, it said, adding that similar staff hours would be considered at other stores based on local merits.
"We're changing the opening hours at our Failsworth store where very few customers are shopping through the night," said a spokesman. "We're doing this to ensure the store runs sustainably and we can focus on serving our customers at the times they want to shop."
Ending 24-hour opening is one of many moves by Tesco CEO Dave Lewis to shore up the supermarket giant's finances, though other stores affected so far have remained open until midnight.
The retailer has previously stressed the impact on jobs would be "limited" because night operations such as preparation for online deliveries and in-store availability would continue as usual after doors closed to customers.
Tesco began 24-hour trading in 1996, saying it wanted to help customers shop whenever they wanted to. It currently has nearly 400 Extras and superstores offering the service.