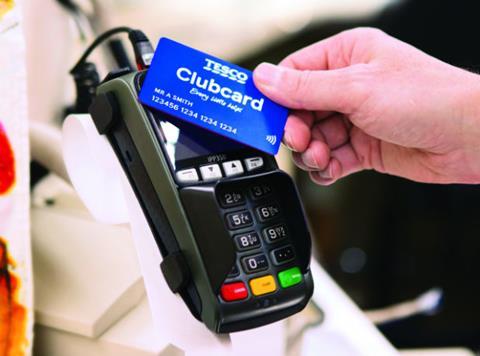 Tesco is planning a major overhaul of its Clubcard rewards system which will enable customers to request vouchers whenever they want.

The new system of "faster vouchers" will start next month and replace the current system whereby shoppers get vouchers with their quarterly Clubcard statements.

The new loyalty scheme will allow Tesco's Clubcard holders to request either online or via the Clubcard app the total value of points, which will be available to download within 24 hours to print or use on their smartphones.

According to Money Saving Expert, which said it had accidentally obtained a document detailing the changes, the supermarket will write to customers to unveil the shake-up 13 August.

The move is the latest in a series of changes to Clubcards brought in under Tesco CEO Dave Lewis.
A year ago Tesco relaunched the Clubcard with a new look and contactless technology as well as introducing a raft of new commercial partners to the scheme.

In June it cut down on the level of rewards it was offering with its Clubcard Reward Partners, in a controversial move it said would allow the supermarket to spread Clubcard rewards across a wider user base.

A Tesco spokeswoman said: "We never comment on innovation."

Yesterday The Grocer reported how a study by TCC Global showed customers are falling out of love with loyalty cards.

It found only 6% of shoppers said they would stop shopping at stores that no longer offered a loyalty card, suggesting they are no longer a "game-changer".

However, the study found Tesco's loyalty scheme was still the most popular with 80% of shoppers owning a Clubcard.