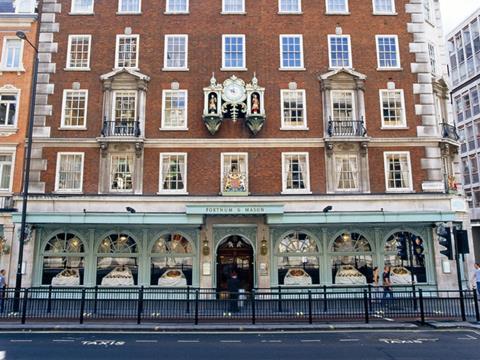 A drinks company that offers make-at-home cocktail kits has won its first retail listings.
Shaken started life as an online-based delivery service, providing boxes containing a range of spirits and liqueurs in small bottles for classic and alternative cocktails.
After going into Fortnum & Mason in July, the kits will also be listed in Selfridges from September. A box (rsp: £39.90) contains five different liquids totalling about 380ml and makes five drinks.
"There's nothing better than whipping up cocktails at home, but we know having to buy full bottles of each ingredient is a pain," said founder Mark Jennings. "That's where Shaken comes in - each box conveniently providing you with everything you need to make five bar-quality drinks at home."
There are two boxes on sale in Fortnum & Mason. One contains the ingredients to make Blood & Sand and Piccadilly Sling: Monkey Shoulder Scotch whisky, Heering cherry liqueur, Martini Rosso sweet vermouth, Bénédictine herbal liqueur and The Bitter Truth orange bitters.
The other box - containing Hendrick's Gin, Monin elderflower cordial, Noilly Prat dry vermouth, De Kuyper apricot brand liqueur and De Kuyper triple sec - makes a Claridge Cocktail and Elderflower Collins.