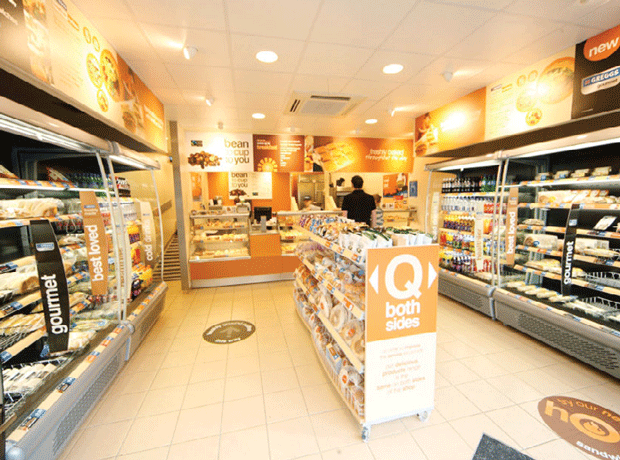 Greggs' share price soared in early trading following this morning's announcement of a 5% increase in sales and 5.9% hike in like-for-likes in its own shops in the 16 weeks to 25 April.
The shares climbed 21p at one stage, 1.95%, to 1,097p with the results ahead of management expectations.
Shore Capital analysts Darren Shirley and Clive Black reiterated a "buy" rating on the stock. They said the company continued to surprise on the strength of its trading momentum, and confirmation that a special dividend could be a "recurring feature of the investment case" was "a further material positive".
Shore's initial analysis suggested management could return £20m-£30m-plus a year to shareholders while maintaining its £40m year-end cash threshold.
Shore commented on the "renewed and growing potency" of Greggs' product offer and new food-to-go format.
Greggs said it would grow its Balanced Choice menu in the coming weeks through the introduction of upgraded salads, a summer berry fruit pot and our new own-label drinks range, which had been developed with no added sugar and included `Juicy Water' options.
Breakfast had continued to be an important driver of growth and the company had added new options to its range.
The £2 breakfast meal deal now included free range omelette sandwich combinations, as well as new porridge flavours and a fruit and oatie cookie. It had also introduced a breakfast baguette which featured in a £3 meal deal.
Shore said that with sales ahead of expectations by about £6m, the positive operational gearing in Greggs had one again come to the fore and the broker was upgrading its forecasts by about 3% to £68.7m, taking earnings per share to 51.9p and year-on-year growth to a "a very strong" 21.5%.
Greggs, which has 1,656 shops, including 1,594 of its own stores and 62 franchised branches, confirmed that it would open a test site with the Irish motorway service operator Applegreen tomorrow, at a service area located on the M2 near Belfast.
The company said that working with franchise partners like Applegreen allowed it to extend its offer to markets which were previously inaccessible to us and would help it to assess Northern Ireland's appetite for its "Always Fresh. Always Tasty" offer.
Greggs said rising consumer disposable incomes and low input cost inflation had supported the strong start to 2015.
"We expect market conditions to remain favourable and support a good first-half performance, ahead of our previous expectations. In the second half of the year we will come up against stronger sales comparables and a less certain cost outlook," the trading statement said.
However, it expected to deliver good growth for the year as a whole and further progress against its strategic plan.