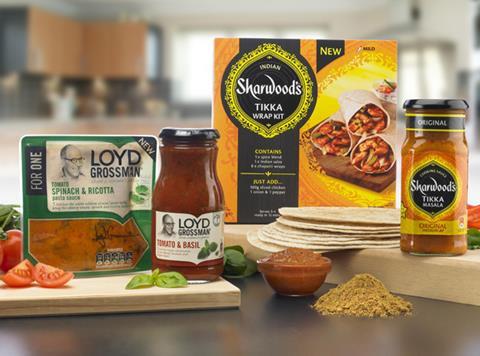 The price of key SKUs at Premier Foods has remained firm despite the supermarket price war, new research shows.
Analysis of 25 Premier Foods SKUs published this week by brokers Jefferies showed no significant changes since the Morrisons profit warning in March, with shelf prices rising and falling within a 5% band.
Our own wider analysis of 147 Premier SKUs across the big four showed average shelf prices climbing 1% since the warning and promoted prices climbing 5% [BrandView.com].
Shares in Premier Foods crashed after Morrisons unveiled the mother of all writedowns this March. After its refinancing in early March, shares in Premier Foods had been riding high, closing at 157p the day before. But they have since plummeted and this week drifted to an annual low of 48.5p.
In a trading update last month, the Ambrosia and Oxo owner warned it was unlikely to hit its target of growing sales by 2% to 3% this year because of 'subdued grocery markets', but Jefferies analyst Martin Deboo said the findings suggested it was business as usual and that the share price overreacted to the price war threat.
He estimated in April that the price war would have a £5m to £10m impact on the bottom line in 2014/2015, but now said this estimate could have been over-cautious. "The data falls some way short to our eyes of suggesting that Premier Foods is suffering collateral damage from any price war," said Deboo.
Ahead of the half-year results due out on 22 July, Deboo forecast a 4% decline in trading profit to £45m. Unusually in Premier's recent history, no analysts have a sell rating on the company and short interest in the stock has fallen to less than 1%.