Meet the buyers…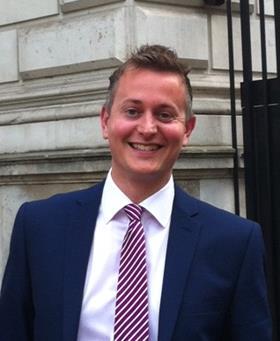 This article is part of our Soft Drinks Report 2015
Richard Dennett, leads the soft drinks buying team, The Co-operative Food
Richard has been with The Co-op for two and a half years. He leads the buying team for carbonates and cordials. He previously worked for Morrisons for eight years, starting as a trainee buyer. Outside work, Richard is busy planning his wedding in August. He's a season ticket holder of Man United while his other half supports the blue half of Manchester. He is also passionate about food.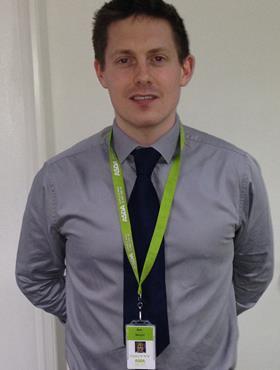 Rob Benyon, soft drinks buyer, Asda
Rob joined Asda nine years ago on the trading graduate scheme and has worked in fresh and grocery in a number of different trading roles – most lately as buying manager for Asda's soft drinks range. Outside of work, he's a keen cook and enjoys various sports. Rob is currently training for the London Marathon.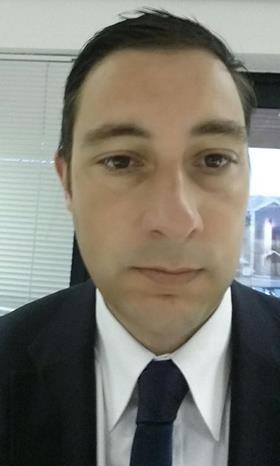 Chris Dennis, buyer for soft drinks and snacks, Budgens
Chris has been buying for 14 years, half of which he's spent at Budgens. He started in soft drinks then moved to confectionary, crisps then snacks & biscuits before coming full circle. He describes his job as "great fun".
What do you love about your job?
RD: I love delivering for our customers and giving them something new, different and compelling. The best bit of the job is developing and launching something new and then seeing customers buy it. It's a great feeling seeing something that you have launched on a shelf in-store. I recently won 'Trader of the Year' within our ambient business, an achievement I am immensely proud of.
RB: I enjoy working in a fast paced, ever changing environment. I also really enjoy shaping the customer offer for soft drinks – We are responsible for finding and sourcing new products and lowering prices for customers which is a big responsibility and challenge.
CD: The best part of my job is having the chance to get creative, working with suppliers to put together interesting launch plans and coming up with ideas to make impact. It's that feeling of working together to achieve great results that really makes it enjoyable.
How is the debate around sugar content shaping the category and how will this play out in 2015?
CD: The sugar debate will continue and really there's no right or wrong answer on this, it is simply about choice and knowledge. Today's consumers are much more clued-up in terms of health and wellbeing and more conscious about what they're drinking and demand greater choice from the market. This will continue in 2015 with drinks suppliers developing more lower-sugar options to suit the current trend. Water is also a massive growth area and it shows no signs of slowing down.
RB: Health is an increasingly important consideration to our customers which is having an impact to the soft drinks category. We are seeing demand move out of categories perceived as unhealthy into categories perceived as healthier. We are also seeing customers looking for drinks with added health benefits, including vitamin waters. We have responded to this changing demand by increasing the space and range in functional health drinks and water and have also been working on our Asda brand range of soft drinks. This year we announced that we are cutting the sugar in a wide range of soft drinks by 20%.
RD: Discussion and debate on sugar content will undoubtedly continue – which is a healthy thing for the category and consumers. I believe retailers must play an active role in sugar reduction and that they have a real responsibility towards its consumers, particularly the younger ones. Encouraging active and healthier lifestyles is important too in the fight against obesity.
However, I also believe that there should be room for personal choice. At The Co-operative we have a five-point pledge as part of our commitment to helping our customers to be more sugar aware. This is seeing more shelf space for healthier drinks as part of our support for the Department of Health's Change4life 'Sugar Swaps' campaign. The Co-operative Food has also helped to cut 1.5 billion calories by, for instance, changing the entire range of The Co-operative's Dilutable Drinksto contain no added sugar.
What was the best launch in soft drinks in 2014?
RD: I would say Robinsons' Squash'd water enhancer; it created a whole new category within soft drinks. Britvic have done a good job with supporting it within the market place and, communicating its use to consumers – I think its portability is a great fit for our convenience stores.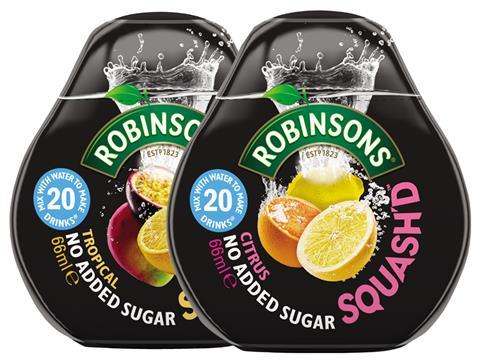 CD: Our best soft drinks launch last year was the Lucozade Sport Guava. It launched early in 2014 and was available as a 500ml bottle and also in a four pack. There's been a real desire for more fruity and exotic flavours and this one was inspired by the World Cup in Brazil. We were able to get it in nice and early so there was plenty of time to take advantage of the build-up and the excitement of the occasion. Originally this was supposed to be a limited edition line but it's proved so popular it is now part of the regular range.
RB: Our best launch in 2014 was the health and wellness innovation we bought in toward the end of the year. The range, including coconut water and aloe vera has been an instant success with our customers, so much so that we have rolled out the range to all of our stores from the start of this year.
What's the best way for a supplier to approach you with a new product?
CD: As ever, the best way to approach is with a plan and a plan that is as clear as possible. If you can make it exciting, so much the better, I love to see creative thinking and when products are tied on to events or special occasions they usually have a good chance of success. Most importantly, I need to be shown what's special about the product.
RD: I usually find that if it is a product worth selling, it will sell itself. Think about how the product will help The Co-operative to deliver a compelling offer in communities and send some samples to our Manchester office.
RB: The best way for a supplier to approach with a new product is to contact the soft drink trading team with a short description of the new product and why it will appeal to our customers. We will then contact the supplier to arrange the most appropriate next steps.
Any pet hates when approached by a brand with NPD?
RD: For me, there's nothing worse than being bombarded with phone calls and emails from suppliers, especially for products that don't fit with our offer.
CD: Not being clear enough – I'm often approached by brands that promise big media budgets behind their launches but without the specific detail. Without knowing how the spend will translate into visibility for consumers it's difficult to be able to judge the impact and it makes the figure, however large, a bit meaningless.
RB: When the offering is not customer focused or will not offer anything new or different to the category.
How will the soft drinks market shape up in 2015?
RB: 2015 will be a challenging and exciting year for soft drinks. We are experiencing changing customer demand within soft drinks and we are also lapping a warm World Cup year. Working with our supply base to be first for customers with innovation and also maintaining everyday low prices will be key to success.
CD: Product developments will continue across the lower sugar and 'zero' variants, with more and more brands adding those options to their ranges. It looks like other wellbeing alternatives will also continue to thrive with coconut water going from strength to strength and a much wider choice in waters and flavoured waters becoming available. Perhaps the biggest change will be in how the products are merchandised and there's a real potential for pulling these new lower sugar options out so they can be more clearly identified.
RD: Energy and water continue to see strong levels of growth and I fully expect this to continue into 2015 and beyond. Customers are constantly seeking healthier alternatives to sugary drinks, something we are continuously striving to provide. Also, a lot depends on the weather – another warm summer would be nice!