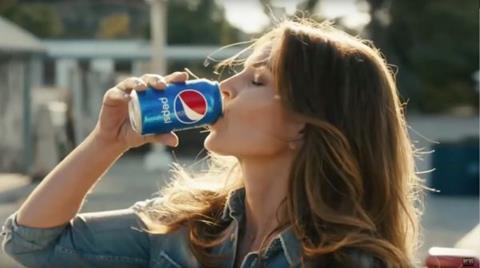 Britvic has reached a deal with PepsiCo for a new and exclusive 20-year franchise bottling agreement for the production, distribution, marketing and sales of its carbonated soft drink brands, including Pepsi, 7UP and Mountain Dew, in Great Britain.
The new agreement extends the relationship, which started in 1987, to 31 December 2040 and includes the Rockstar energy brand, for which Britvic will take responsibility from 1 November this year.
Britvic also announced its intent for all plastic bottles in GB to be made from 100% recycled plastic (rPET) by the end of 2022 - three years earlier than originally planned and ahead of the previous target of 50%. This will cover the entire GB portfolio of Britvic-owned and PepsiCo brands. The group said the move demonstrated both companies' commitment to sustainability and to a healthier planet.
Paul Graham, managing director of Britvic GB, said: "Over the past 34 years we've built an exceptional relationship with PepsiCo, harnessing the power of their brands and using our expertise to grow and develop them into firm favourites in the UK soft drinks category. The renewal of this partnership echoes the trust that has been built over this period and the confidence that PepsiCo has in Britvic to lead these brands for the next two decades. Adding Rockstar to the portfolio represents an additional feather in the cap of our incredible production, sales and marketing teams.
"I'm especially proud of the work we're doing together to deliver on our rPET sustainability commitments, three years ahead of schedule. It is no mean feat, and the dedication of our respective teams further serves to demonstrate that sustainability is truly at the heart of our business strategies.
"We want to be a net positive contributor to the people and the world around us. We're committed to minimising waste and using resources in a sustainable way in all parts of our business and manufacturing. Accelerating this move to 100% recycled plastic is the right next step for Britvic to help reduce our impact on the planet."
PepsiCo Europe CEO Silviu Popovici added: "We are very pleased to announce this new and enhanced exclusive bottling appointment with Britvic in Great Britain, as well as further strengthening our portfolio with the exciting addition of Rockstar. This decision was based on our history of sustained strong performance in the market, backed by Britvic's ongoing commitment to significantly invest behind our brands.
"More importantly, our shared values have led to sustainability forming an integral part of this new agreement, which includes our latest mutual commitment to ensure that all of our bottles are made from 100% recycled PET by the end of 2022. This is in support of PepsiCo & Britvic's vision of creating a circular economy on plastic and building a world where plastics need never become waste. We very much look forward to the next chapter of our strengthened relationship with Britvic."
In a separate trading update, Britvic also raised its profit forecasts for the year following better than expected trading across the peak summer period.
Trading has benefited from the limited re-opening of the UK hospitality sector since early July and continued strong trading in the at-home channel across its markets. The year-end adjusted net debt balance is expected to be approximately £40m to £50m lower than last year, reflecting "disciplined" cash management.
However, the group said the economic outlook for 2021 remained uncertain, with the re-introduction of further lockdown restrictions and the impact of social distancing measures on capacity in the hospitality sector set to continue to have an impact on Britvic's performance.
"Britvic is confident in its long-term prospects and anticipates rebuilding investment in 2021 behind its long-term growth drivers, including innovation and marketing, as well as its commitment to sustainability through its strategic priority of 'Healthier People, Healthier Planet'," the group added.
"Britvic is well-positioned to lead the long-term recovery of the category with a portfolio of market-leading, trusted brands, a track record of operational agility and a dedicated and committed team."
Shares in Britvic fizzed 5.5% higher to 792p on the back of the revised profit expectations.