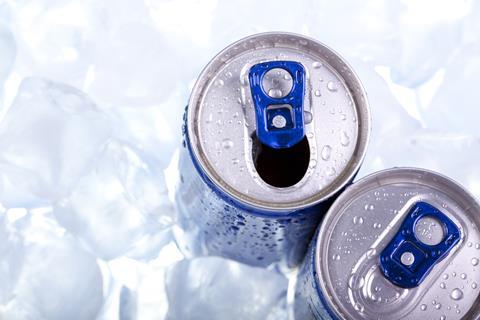 The introduction of the sugar levy has failed to dent volume sales of regular energy drinks, according to exclusive Kantar data compiled for The Grocer.

Brits knocked back 124.6 million litres of sugary energy drinks in the past year, and the resulting price hikes saw the value of regular variants climb 1.4% to £172.2m for the year ending 24 February.

The figures are in marked contrast with the wider soft drinks sector, with volumes of regular sugary soft drinks slumping 8.8% following the levy [Kantar 48 w/e 24 February 2019].

The shift in consumer behaviour means diet lines now outperform regular variants in cola, lemonade and mixers. In energy drinks, however, regular variants still hold the lion's share of sales. Worth over £170m, they dwarf the £67.3m diet energy drink market.
However, diet variants have grown at a faster pace than regular energy drinks. They shot up 16% in value, accounting for £9.3m of the £11.8m growth in the overall energy drink market. That was driven by innovation from leading brands including Monster and Red Bull.

"We're seeing increasing concern about sugar content among shoppers, leading energy brands to put more focus on their diet offerings," said Kantar analyst Helen Sale.

"As a result, low-sugar energy drinks have continued to perform strongly."

Coca-Cola European Partners, which includes Monster and Relentless in its portfolio, stressed it was vital to recognise the potential of less sugary lines. It has ploughed investment into new lines such as zero-calorie Monster Ultra Blue, which hit shelves in spring. Monster had the highest gain of any energy drink brand over the past year, up £37.8m to £216.4m [Nielsen 52 w/e 16 February 2019].

Red Bull also reported strong sales growth after unveiling a sugar-free version of each of its variants last March. It grew £37.1m to £336.4m in the past year [Nielsen].