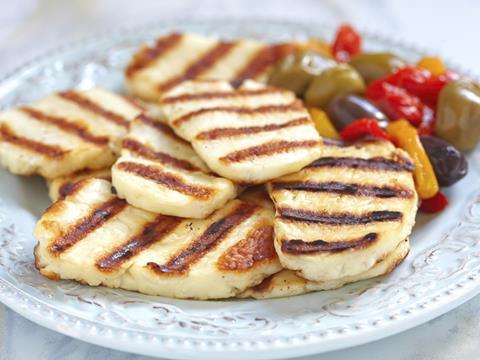 British cheesemakers have voiced concerns over support for their sector amid claims the UK government has implicitly supported a bid to grant Cyprus PDO status for halloumi.

In a speech last week, Cypriot minister of agriculture Nicos Kouyialis suggested the UK government was in favour of the Cypriot application for the EU protected status because it would "be a measure to build trust between the Greeks and Turks of Cyprus".

Kouyialis claimed the UK's formal objection to the Cypriot application, submitted by Defra on behalf of UK halloumi producers in the autumn, was "loose" and the letter from Defra accompanying it suggested the UK government supported the PDO move, despite having to forward the objections of British producers.

The comments were met with dismay by Specialist Cheesemakers Association secretary Terry Jones, who claimed "hard-pressed" small and medium-sized British dairies making halloumi deserved better support from the government.

"I haven't seen the UK government's objection to this application," Jones admitted. "Nonetheless while the Cypriot minister describes the UK's objection as loose, let me be completely clear that it is anything but and I would expect Defra to back the interests of British halloumi producers unequivocally."

A Defra spokeswoman declined to comment on the claims made by Kouyialis, but admitted the government had "encouraged the relevant parties to ensure the PDO application took into account the interests of all producers [in both the Turkish and Greek parts] in Cyprus", in keeping with its "strong support" for the Cyprus settlement talks.

However, despite the government's support for Cypriot reconciliation, she insisted the government was also "committed to backing British farmers and food producers", and said Defra would "continue to protect the interests of UK producers as the PDO application progresses".