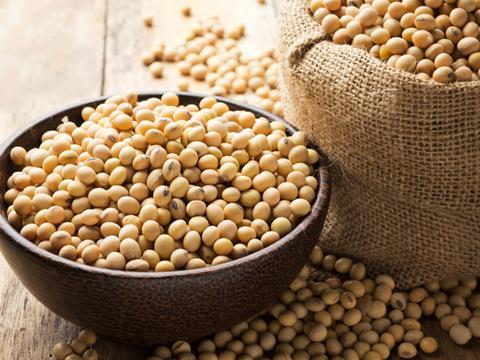 Co-op has committed to sustainable soy production, in a move designed to protect the natural environment against the increasing demand for the crop.
With the ambition of ensuring soy becomes sustainable and deforestation-free in the long term, Co-op has partnered with the Round Table on Responsible Soy (RTRS), investing in the organisation's credits scheme until the end of 2020.
Purchasing credits creates an audit chain that proves the supplier is helping fund soy production that is "environmentally appropriate, socially adequate and economically feasible" according to RTRS. However, it does not guarantee that the business's own soy supply is 100% responsibly produced.
Nevertheless, Co-op stressed that the RTRS system helped "drive responsible agriculture, including working conditions, environmental impact, agricultural best practise, traceability and, pesticide use".
The retailer was also working towards sourcing 100% physical sustainable and deforestation-free soy across its supply chain by 2025, it added. It intended to work with partners in soy-producing countries and suppliers "to understand the challenges and the solutions required".
Soy played a greater part in food production than many people realised, said Sarah Wakefield, Co-op's sustainable sourcing & Fairtrade manager.
"The increasing demand for animal feed and rising global consumption of meat is having a major impact on the environment in major soya producing countries in South America, as well as the wildlife which depends on the native vegetation for its very survival," she added.
"This is an issue which will create major challenges for the environment tomorrow, unless transparent, joined-up and decisive steps are taken today."