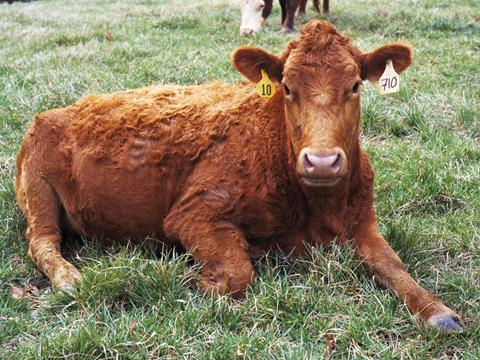 Beef processor Dunbia has come under attack from farmers for making "significant changes" to its cattle specification at short notice.
The National Farmers Union said it was "totally unacceptable" that the processor had only given suppliers two weeks' notice on the changes, which include a "dramatic" decrease in carcase weight and the introduction of a "four residencies rule" limiting cattle movements.
The union warned the long cycle of beef production meant there were already animals on-farm being produced "in good faith" to a spec that wouldn't exist when the changes came into force on 16 November, and farmers would be forced to pay heavy financial penalties.
NFU president Meurig Raymond called on Dunbia to sign up to the beef processors' code of practice, which was launched by the NFU and British Meat Processors Association in February 2015 and includes a commitment to give suppliers 12 weeks' notice of changes to terms and conditions.
"Eight months after the code was launched and supported by farming minister George Eustice, Dunbia, who are not signatories, have shown exactly why the code, which sets out a minimum notice period for changes in terms and conditions for cattle, is absolutely necessary," he said.
"Dunbia is a processor that publicly claimed that a voluntary code was not in their best interest as their relationship with suppliers was fair and transparent. Yet they are giving their producers virtually no notice for significant changes in the specifications of cattle - there is simply no opportunity for cattle already in the production system to adjust to the new spec."
The NFU also asked Dunbia to assure producers that its 'four residencies' rule is based on ownership, and allows cattle to be moved within businesses.
"We also challenge all processors that have the 'four residencies' rule to explain the rationale behind this requirement as many producers do not see why it is necessary or justified," said Raymond.
Dunbia did not comment when approached by The Grocer.