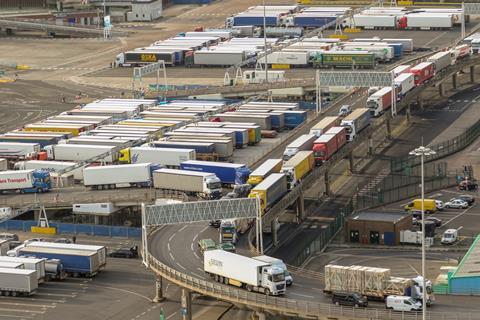 The government must rapidly clarify how checks will take place on agrifoods entering Northern Ireland if businesses are to have any chance of responding by the end of the year, a Lords committee has warned.
There is a "very high level of anxiety" in the industry regarding how the Northern Ireland protocol will be implemented and the impact it will have on food and drink businesses, said the report by the House of Lords European Union committee released Monday.
The peers warned businesses were facing a "Herculean task" to implement the protocol by 1 January even before the coronavirus pandemic.
"That task has become even more difficult, given the impact of Covid-19 on the economy and the capacity of individual businesses to cope with the problems confronting them."
A joint committee made up of EU and UK senior figures is responsible for implementing the protocol. The Lords peers called on the body to take a flexible approach in ensuring the Northern Irish economy is protected, echoing concerns from industry that the scale of checks and processes for goods moving from GB-NI could prompt businesses to reconsider their Northern Irish operations.
"There is a real danger that businesses based in Great Britain could conclude that it is economically unviable to continue to operate in Northern Ireland, leading in turn to reduced choice and higher costs for Northern Ireland consumers."
Although the talks on Northern Ireland run separately to official trade negotiations, the scale of future checks on foods entering NI from GB could be greatly determined by the future UK-EU relationship and the extent of Britain's regulatory divergence.
Trade talks appear to have hit an impasse as they restart this week after UK negotiator David Frost and his counterpart, Michel Barnier, exchanged angry letters last month. Barnier later accused Boris Johnson of renegading on previous commitments in an interview with the Sunday Times last week.
"The UK has been taking a step back – two steps back, three steps back – from the original commitments," he said.
The Lords Committee concluded in its report that the government was trying to "reinterpret" the Northern Ireland protocol agreed with the EU last year.
While the protocol specifies that any goods crossing from GB-NI will be subject to tariffs unless proven to be at no risk of crossing the border into Ireland, the government has since introduced references to "clear, genuine and substantial risk" in an "apparent effort to reinterpret" the protocol, said the report.