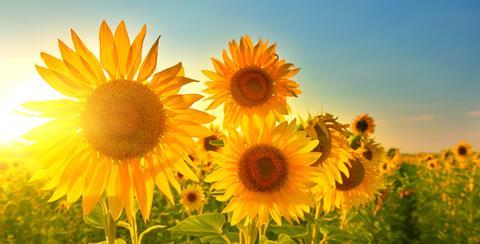 West Midlands-based KTC has stopped all new sunflower oil sales due to the impact of the Russian invasion of Ukraine, the world's biggest supplier of the oil.
"We are still trying to work with our suppliers if there is the possibility of more EU origin sunflower oil, or even greater supplies from Argentina, but this will take some time and the market will still be short", said KTC, whose oils are stocked by several of the UK's biggest supermarket chains, in a note this week.
Both Ukraine and Russia were "significant suppliers of grains and oilseeds" and it would be "extremely difficult to offset the losses" of Ukrainian and Russian supplies if the war continued for a significant time, KTC added.
There was uncertainty about whether sufficient quantities of alternative oils such as rapeseed and palm could be sourced, it warned, and doubts about the "quality and suitability" of replacement supplies of sunflower oil from Argentina and within the European Union.
European-grown rapeseed, a potentially viable stand-in, was subject to "genuine concerns over whether there could be enough seed or refinery capacity availability to meet this additional demand" as buyers scrambled to fill the void left by the absence of Ukrainian output, KTC warned.
"For the time being we can't offer anything until we have more clarity about the supply chain", Gary Lewis, head of business (oils and fats) at KTC and president of the National Edible Oils Distributors Association told The Grocer. "If they can't buy sunflower, they have to try and buy palm, rape or soy", he said, adding "there's a rush of people trying buy rapeseed."
Much of Ukraine's food commodities are grown in the eastern regions closest to Russia, while men aged 18 to 60 have been barred from leaving the country and encouraged to take up arms to try to repel the Russian advance.
"Some major growing regions are currently under Russian control and are farmers (who are trying to defend their homeland) ready to get some planting down if the situation improved but it is likely that the next crop will be affected", KTC said in the note.
Prices of oils had already shot up on the back of shortages of variants such as Canadian canola, Brazilian soy and Malaysian palm, KTC warned, days after the UN Food and Agriculture Organization's latest global soft commodity index showed vegetable oils up 8.5% month-on-month in February to a "record high" that was more than double February 2020 levels.
KTC said the price rises and possible shortages meant there should be "questions" raised about the ethics of using edible oils for fuels. "If current conditions persist with rallying commodity and energy prices, we face cost of living crises in western countries and more critically a humanitarian issue in developing countries," KTC warned.