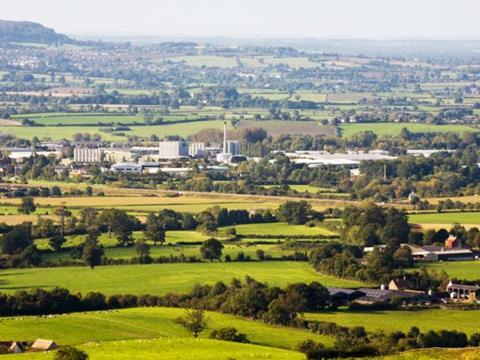 Medina Dairy is bullish about its prospects of landing liquid milk contracts with the mults after securing a toll-processing arrangement with Müller, and claims it is already talking to buyers about possible deals.
The milk supplier was this week approved as the purchaser of a toll-processing agreement offered by Müller to resolve competition concerns over its acquisition of Dairy Crest's liquid milk business, which was given the green light by the Competition and Markets Authority on Monday (19 October).
The arangement will see Müller supply and process up to 100 million litres of fresh milk a year for Medina at the Severnside dairy in Gloucestershire for a period of up to eight years.
Medina CEO Sheazad Hussain told the Grocer this would boost Medina's milk processing capacity by a third, making it a "major player" in UK dairy and putting it in prime position to target regional and national supermarket contracts.
Medina, which has two processing sites and draws milk from about 140 farms, currently supplies foodservice and convenience channels, with no significant supermarket contracts.
Hussain said the extra milk processing capacity would give the company a "strong base" to develop supply relationships with the mults and achieve its vision of becoming a credible alternative supplier of liquid milk to UK retailers, wholesalers and foodservice operators.
"We have already had dialogue with the multiples, and some retailers are looking for different milk supply solutions," he added. "Our existing experience of supplying dynamic and demanding customers, with highly complex needs, means that we are very well-positioned to develop sustainable and long-term relationships with national retailers."
Medina is also targeting growth for its Watsons milk brand [ranked sixth in last year's Grocer Top Products survey], and also planned to look at developing added-value products, said business development director Shelagh Hancock.
Under the terms of the deal, Müller will provide a £20,000 fund that Medina can use to hire independent dairy consultants to help develop its national multiple fresh milk business.
Medina will pay an upfront "rental" cost to Müller, as well as a per litre amount based on the variable costs of producing fresh liquid milk at Severnside.
The long-awaited sale of the Dairy Crest business to Müller will see it offload its doorstep delivery service, market-leading milkshake brand Frijj, and its entire liquid milk operation. The deal is expected to be completed by 26 December.