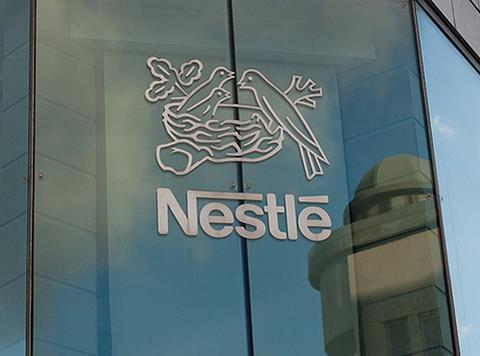 Nestlé, the world's largest food company, is to invest £2.6bn over the next five years in an effort to fight climate change.
The Swiss company set out its plans on Thursday to eliminate all emissions from its operations and supply chain by 2050, and completely transition to renewable energy by 2025.
It intends to halve its emissions by 2030 through plans including advancing regenerative agriculture to cutting business travel. It will encourage farms to adopt measures that restore soil health and pay a premium for their products.
Stefano Agostini, CEO of Nestlé UK and Ireland, said the business had made "good progress…but there is much more to be done."
Nestlé UK and Ireland has achieved a 61% reduction per tonne of product since 2007 following efforts to drive energy efficiency and transition to renewable energy. Factories and offices are now running fully on renewable energy after investments in wind power capacity. The company has also invested in renewable technologies to generate its own green energy, such as solar panels, hydropower, anaerobic digestion and biomass.
Mark Schneider, Nestlé CEO, said the business has "a unique opportunity to address climate change, as we operate in nearly every country in the world and have the size, scale and reach to make a difference".
"Business leaders can no longer afford to be sceptical and interminably patient," he wrote in Fortune magazine. "We should not expect comprehensive public policy and unanimity to do the job for us."
The company was responsible for 92 million tonnes of greenhouse gas emissions in 2018, which will serve as the baseline for measuring progress.
The measures will be funded by charging a premium for some sustainable goods and achieving operational and structural efficiencies. The intention is therefore it will not affect margins.