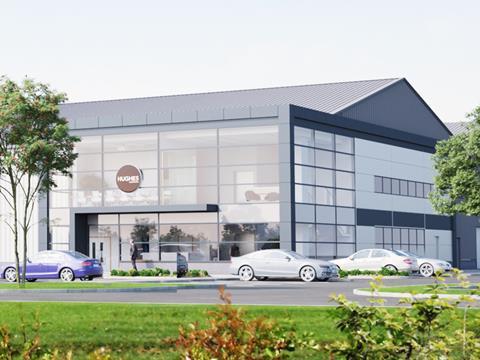 A Northern Ireland mushroom business is investing in a new multi-million pound production facility in North Yorkshire to meet demand for 'home grown' mushrooms.

The new facility, being constructed on an 11-acre site near Howden, would set "a new industry standard", claimed Hughes Mushrooms.

Designed using a state-of-the-art system to "transform working conditions for staff while also cost-effectively producing mushrooms of the very highest quality", the facility will be operational from September and eventually create 100 full-time jobs.

Equipped with waste-reducing technology and located geographically closer to customers, it would also be the most energy-efficient mushroom production facility in the UK, the company said.

"We believe the scale and ambition of our investment is unprecedented in the UK mushroom industry and the world-class facility we're creating in East Yorkshire is unrivalled in Europe," said Emmet Hughes, business development director.

News of the facility comes after mushroom producers south of the Irish border also hinted at plans to expand UK production in the wake of Brexit.

Hughes stressed the new facility had been part of the businesses' growth plan for several years, but admitted it was "particularly timely" as the UK prepares to leave the European Union.

"Many current and potential customers are already prioritising suppliers who are UK-based," he added.