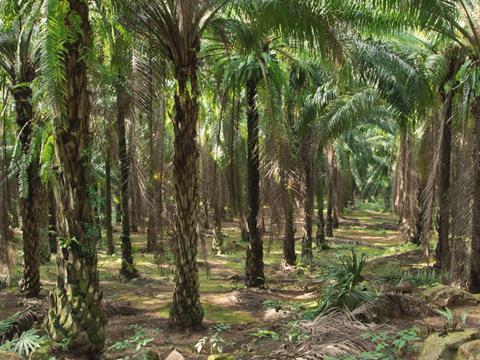 Indonesian palm oil giant Indofood has been sanctioned by the Roundtable on Sustainable Palm Oil (RSPO) over "grave" violations of international labour standards at its facilities.

An RSPO investigation into three palm oil estates and a palm oil mill owned and operated by PT PP London Sumatra (PT Lonsum), which is part of Indofood subsidiary IndoAgri, found evidence of numerous violations of RSPO principles, as well as violations of Indonesian labour laws.

In addition to issues around overtime, pay and the employment of casual workers at the facilities, the RSPO found there was a lack of an effective grievance mechanism for casual workers, who were also being denied the right to union representation.
Incidences of intimidation of union representatives were also "prevalent" at the mill, it warned, while female workers were being denied maternity leave and equal opportunities.

In a letter on its final decision, the RSPO Complaints Panel said the 'grave and methodical nature of the breaches' of International Labour Organisation (ILO) core principles - including discrimination at work; threats or intimidation; freedom of association and the right to collective bargaining - required it to immediately suspend Begerpang Palm Oil Mill and its supply bases from the sustainability scheme.

It also demanded a full audit of all other RSPO-certified units owned by Indofood's palm oil subsidiary be carried out by the relevant certification bodies within three months.
Last straw

The RSPO decision comes two years after the complaint against Indofood was first raised by the Rainforest Action Network (RAN), International Labour Rights Forum (ILRF) and Indonesian labour rights organization OPPUK.

Since then, fmcg giants including Nestlé, Cargill, Hershey's, Kellogg's, General Mills, Unilever and Mars have cut ties with Indofood and ordered their suppliers to stop sourcing from the company.

However, PepsiCo and Wilmar, the world's largest palm oil trader, still have joint ventures with Indofood, despite stopping sourcing palm oil from the supplier.

"This must be the last straw for all companies and banks still doing business with Indofood. They must cut ties with this company immediately. Otherwise, they knowingly continue to do business with a company engaging in illegal and unethical behaviour," said Robin Averbeck, agribusiness campaign director for Rainforest Action Network (RAN).
"This is particularly true for those companies holding joint venture partnerships with Indofood, including PepsiCo, Wilmar and Yum Brands."
PepsiCo said it was "very concerned" by the RSPO Complaints Panel decision, and urged IndoAgri to "promptly address" the issues raised.
"We also continue to ask IndoAgri to immediately strengthen their palm oil policy and grievance mechanism, and to publicly address the systemic industry issues raised in the complaint," said a spokeswoman.
A spokeswoman for Wilmar confirmed the company was a co-shareholder with Indofood's parent company First Pacific in joint venture Goodman Fielder, but insisted there was no other commerical link with Indofood. The palm oil trader stopped sourcing from Indofood in June 2017, she added.
Indofood has not yet commented on the RSPO decision.