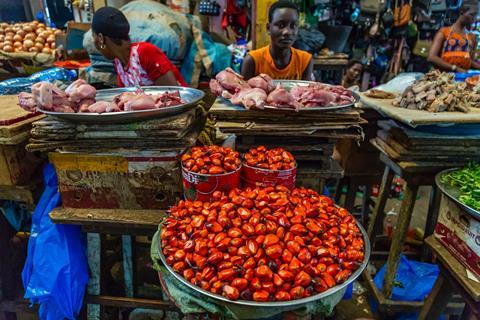 Recently, a number of retailers have made a great deal of their own-label certified sustainable palm oil (CSPO) policies in order to bolster their sustainability credentials.
These same retailers justify stocking branded products containing non-CSPO on the grounds that consumers deserve choice. Sceptical consumers might perhaps ask these retailers how much of their profit derives from the sale of brands containing non-CSPO. Perhaps those environmental credentials should not be taken at face value.
As the chief executive of a producer of sustainable palm oil, I know how demanding it is to produce CSPO. Certification by the Roundtable on Sustainable Palm Oil is a thorough, continuous, process. But demand, particularly outside Europe, is low: less than 20% of palm oil worldwide is produced sustainably, and only half of this is actually bought as CSPO. Sustainable producers have led the way in making CSPO available, but food processors have been unwilling to pay even $2 to $4 extra per tonne to buy CSPO, adding maybe 0.5% to its cost and a small fraction of this to the cost of the finished product.
European demand is likely to reduce following the EU's impending decision to prohibit the use of palm oil, including CSPO, in the production of biofuels. With the option to sell uncertified oil to Asia's growing market and ignore shrinking European demand, palm oil producers will surely ask themselves what the incentive is for producing CSPO.
The high production efficiency and low cost of palm oil versus other vegetable oils is well documented. Seen globally, CSPO has the potential not only to prevent harm to the environment and human welfare, but actually to benefit both. CSPO producers protect forest and areas of high conservation value. Moreover, an increasing number have implemented 'zero waste' policies and deliver 'clean' power generated from CSPO biomass to local populations, reducing greenhouse gas emissions. The industry has a long tradition of investing in local communities by building schools and medical facilities.
The RSPO itself has done important work to establish and promote CSPO, and it continues working to make sure its standards evolve. A significant amount of non-CSPO is produced by smallholders, who depend on it for their livelihood. The RSPO has issued a discussion draft of a standard that will enable smallholders to produce CSPO by progressively improving agricultural practices and stewardship of their land.
While consumers are broadly aware of deforestation and other issues associated with the industry, they remain unaware that palm oil can be produced sustainably, and of the benefits CSPO can bring. Campaigning organisations such as Greenpeace and WWF do not support a ban on palm oil. Both groups maintain the solution is through sound international standards, thoroughly implemented, and increased demand for CSPO, especially in Asia.
Retailers have the power to bring about real change in our industry. They have a responsibility to do more than simply promote the sustainability of their own-label brands.
Retailers should lobby large food and fmcg manufacturers to ensure they use only CSPO, leading to the desired reduction in non-CSPO. Industry bodies should encourage the RSPO to implement a kitemark system that promotes the human and environmental benefit of CSPO, helping consumers to exert pressure through their buying habits.
We have seen the benefits that Fairtrade certification has given stakeholders in the coffee industry and the changes that the MSC's blue fish label has wrought in seafood. Yet in a consumer survey undertaken this year, just 5% of respondents recognised the RSPO label; only 1% claimed to include RSPO-label products in their weekly shop.
If they so choose, retailers have the ability to influence the demand for CSPO by exerting pressure on large manufacturing brands to source only CSPO for their products. In this way, retailers can act on behalf of their consumers and ensure their own environmental credentials really are robust.