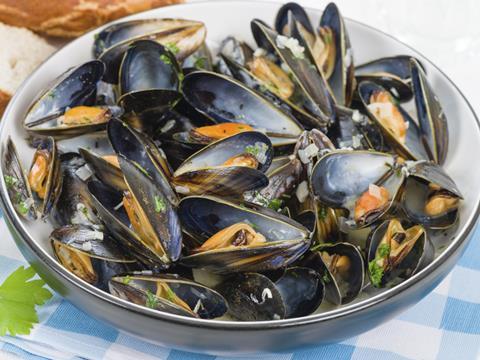 The discharge of raw sewage into British seas is posing a threat to supplies of UK mussels, experts have warned.

A recent FSA report revealed there were 123 E.coli contamination "incidents" in shellfish harvesting areas last year - double the number recorded in 2012 and in 2013.

An FSA spokesman stressed there was no risk to human health due to "strict controls", with classified harvesting areas closed when E.coli levels get too high.

However, Seafish regulatory advisor Mandy Pyke warned rising contamination levels were causing major disruption to shellfish harvests - and could hit future supplies of British mussels, which are stocked by most UK mults.

Pyke blamed the contamination on raw sewage flowing from via combined sewer overflows (CSOs), which act as an emergency valve to release excess wastewater when treatment works get overwhelmed.

Seafish has worked with water companies to develop a text alert system to warn harvesters of pollution events, enabling them to better plan ahead for disruption. But Pyke warned that unless raw sewage was addressed - ideally by treating wastewater as it passed through CSOs - it would be difficult for the UK to increase shellfish production.

Shellfish Association of Great Britain director David Jarrad agreed there was a need for better protection of shellfish harvesting areas, with CSOs flowing off on "all too regular a basis", causing disruption to harvests and posing a threat to supplies of mussels.