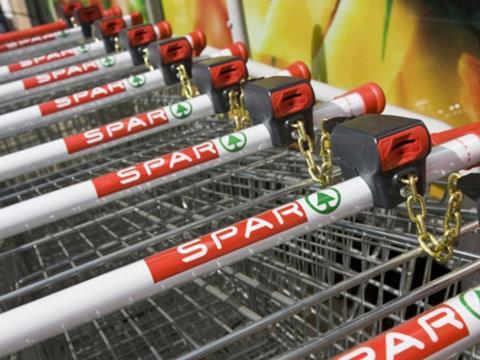 Spar UK has reported a 1.05% increase in sales to £2.6bn for the year to 26 April 2014, despite a fall in store numbers.

The symbol group said sales per square foot of retail space were up 2.2%, despite a 4% fall in store numbers to 2,323. The fall was mainly a result of the sale of 47 stores by Spar retailer Alfred Jones, said Spar UK finance director Richard Hill.

However square footage of selling space had only fallen by 0.91% as new stores joining Spar were bigger than the stores that left. The number of transactions had also increased 1.8% during the year.

Earlier this week, Spar International posted sales growth of 4.1% to €32.2bn for the year ended 31 December 2013. Growth was attributed to a strategic focus on new and emerging markets. Spar China and Spar Russia in particular showed good growth, with sales up 19% and 18% respectively.

"2013 was a year of sustained global expansion for Spar. We continued to enlarge our footprint in developing markets while also growing market share in most of the core European countries," said Spar International MD Gordon Campbell.