Established in 1977, the Chatsworth Estate Farm Shop has developed over 45 years to become a much-loved retail operation with sustainability at its heart.
It was created on the site of a stud farm in Bakewell, Derbyshire, by the 11th Duchess of Devonshire to cater to people who lived and worked on the 1,000-acre Chatsworth Estate.
Since opening its doors, it has undergone multiple refurbishments and become a substantial business. The workforce has grown from a handful of staff to more than 130, including eight bakers, 15 butchers, 12 chefs and two florists. Today, the operation comprises a large farm shop, a 120-seater café, a coffee bar and a growing online store.
"We have amazing support from everyone across the Chatsworth estate and we've achieved so much despite the obvious challenges posed in recent years," says Chatsworth Estate Farm Shop general manager Liam Spivey.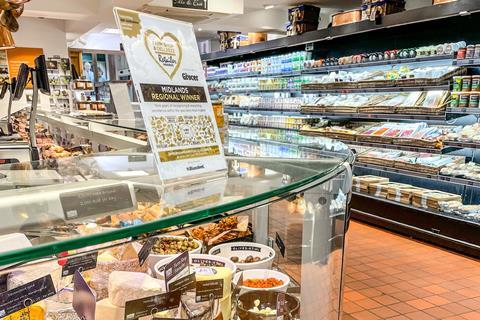 Last year brought a record-breaking turnover for the shop. Its success was recognised by the Farm Shop & Deli Show Retailer Awards in April, naming Chatsworth the Midlands regional winner.
"This long-established shop is constantly moving forward with the times but keeping the ethos of a traditional farm shop," said the awards judges. "It is stocking locally sourced produce and helping with sustainability by introducing a zero-to-landfill policy."
Use of local produce starts close to home, with half the shop's turnover coming from sales generated by produce reared, cooked, baked, prepared or grown on the estate.
The business also challenges itself to take a wider view of the possibilities offered by the estate, says Spivey. "For example, we source botanicals for our gin from our gardens and greenhouses, we source plants and freshly cut flowers from our gardens team, and we've even recently begun sourcing rare-breed pigs from our own farmyard attraction – really closing the loop of the field to fork message that's so important."
The shop also sources from local suppliers, which it defines as those within 30 miles, with some of the trade relationships going back more than 30 years. It currently carries more local produce than ever before and last year added more than 100 locally made products to its range. A 'local makers' section can be found on the website, while the business ships Derbyshire produce nationwide.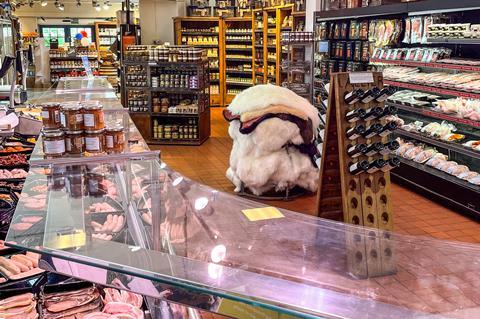 Sustainability is a key reason for the use of home-grown and local produce. The shop has also introduced greener packaging and installed solar panels, while waste reduction has been a focus, with the business delisting 300 non-core SKUs to move away from 'novelty' lines and introducing a self-weigh section.
"While we've made good progress, we're still working on defining what exactly it means to be a sustainable farm shop and hope to have some goals to share soon," says Spivey.
Having joined Chatsworth a month before the first lockdown, Spivey is full of praise for the farm shop team and has no doubts that it is stronger as a result of the pandemic.
"Many found themselves in new departments with new colleagues, while dealing with a near-doubling of trade," he says. "By living the values of the business they pulled together and, like most of the industry, we found new ways to serve our customers, many of whom really struggled due to the rural location we're in."
Success in the recent Farm Shop & Deli Retailer Awards was "amazing recognition" of the team's hard work, he adds. "It's also a reminder that we need to continually improve as there are so many businesses in this area doing great things, and I'm sure in years to come they'll be pushing hard for the win."
While not downplaying the challenges posed by industry-wide issues such as recruitment, Spivey is optimistic about future development.
"We see huge opportunities for those who continue to offer an 'experience' to their customers," he says. "Much of what we do over the coming years will be about delighting our customers more than ever.
"This means better training and upskilling to offer great career opportunities, more tasting and interaction for our customers to enjoy, and a bigger and better event calendar to drive footfall – all while we continue to deliver the basics."