While no one has had an easy ride over the past year, many in the fine foods sector say they have come out of the experience stronger, more agile and more efficient
The Norfolk Deli, Hunstanton
Mark Kacary, managing director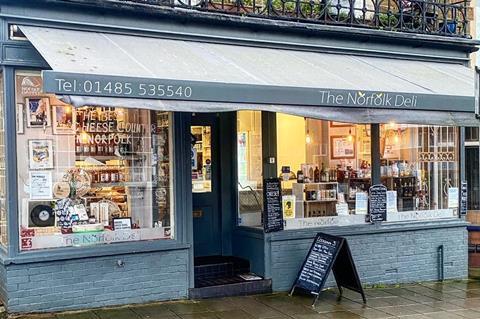 "The more self-sufficient a small business is, the better placed it is to survive a crisis. Our cakes, bakes and salads are made in-house. If you have the skills in-house, my advice is use them. When customers come to a shop like ours they want homemade food – our highest grossing and typically most profitable items are the ones we make ourselves.
"We are also reasonably self-sufficient in other ways. I used to work in IT sales and marketing, and from day one we intended to have a website that would need to pay for itself and generate its own revenue. The flexibility of our website was such that within the space of one afternoon after lockdown had started I had put together a home delivery service where 70% to 80% of the shop was available online.
"During the first lockdown we were very busy. We used our small, local suppliers to obtain all the things that supermarkets were running out of, such as flour and pasta. By maintaining a steady stream of orders to our suppliers, we helped them financially and they did their utmost to ensure we had produce as and when we asked for it.
"We also found we were getting orders from as far afield as New Zealand or the US, with people who lived abroad sending gifts to loved ones in the UK. Within a couple of days the number of people visiting our website went up by some 500% and courier costs for that first month of lockdown were greater than they had been for the whole of 2019."
Edge & Son butchers, Wirral and Liverpool
Debbie Edge, owner
"Despite 40% of our business disappearing overnight because restaurants were closed, we made it up in retail easily.
"When the pandemic hit we immediately told customers we would deliver the next day throughout our local area, while the supermarkets were offering deliveries six and eight weeks away. Like big tankers, they couldn't turn on a sixpence. But we could.
"The opportunity that gave us to showcase our produce to new customers was immense and we have so many new customers now that will never go back. Through the crisis we have become accessible to many more people who care about the same things that we do: our health, our environment, and animal welfare.
"Another significant learning experience was how our purchasing history and short supply chain helped us. When everyone was bulk-buying and cramming their freezers because of shortages in supermarkets, our supply chains were assured. We buy our livestock from small local farms and deal with farmers who are practicing sustainable methods. We pay them immediately and have an outstanding trust relationship.
"Staff have worked their socks off. As a result we have been able to expand the team, give bonuses beyond all other years and invest in technology, systems and product development. It has been relentless and exhausting, but worth it and we are stronger for it."
Burwash Larder farm shop & deli, Cambridge
Katinka Horn, assistant manager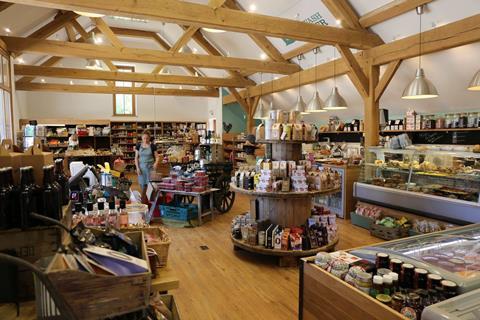 "We had to pivot quickly to offer a delivery service that was hugely well received and still runs today, as we have support from local members of our community, who kindly pick up shopping and deliver it. Click and collect is very important and is still being widely used.
"The pandemic has put us at the heart of our community and we have been overwhelmed by the gratitude and support we have received.
"Our staff have been amazing and worked so hard to support each other and serve our customers. We have had to put measures in place to keep everyone safe and help reduce anxiety for our team. Working in food retailing has been tough – sometimes it has felt like you were a bouncer, ensuring not too many people are in the store, keeping customers and staff safe. As a team we are hugely proud to have kept open, kept our customers happy, and helped our producers sell their products."
Slate Cheese, Suffolk
Clare Jackson, director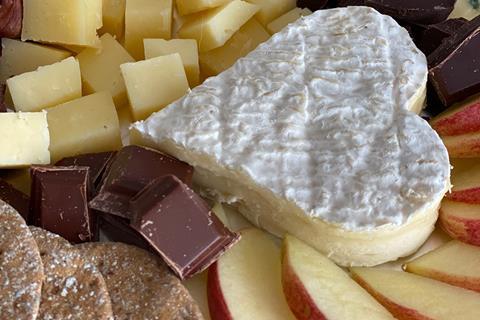 "Cheese sells itself when you can offer customers a taste, but without the opportunity to offer tasters it's a challenge that has led us to enhance our team training, including courses from the Academy of Cheese.
"There have been lots of new resources online from virtual tastings to 'meet the cheesemaker' events that have help improved our powers of description.
"Offering a taste of cheese was a key part of the Slate customer experience prior to the pandemic and we hope it won't be too long before we can reintroduce it. We believe dialogue between cheesemongers and cheese lovers is vital to sharing the stories of those who make cheese and our knowledge of what is tasting particularly good at the moment."
Noble House prepared frozen ready meals, London
Conrad Baker, managing director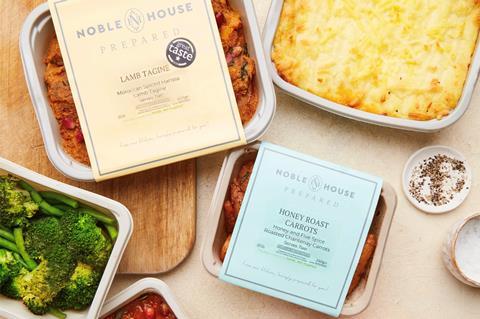 "The pandemic has taught me you must always be willing and able to adapt your business, and quickly. We have pivoted to offer a consumer offering and a retail offering, and the balance between the two can be tricky.
"We have seen a great demand for our chef-prepared frozen meals during the pandemic and this is not showing any signs of slowing. Consumers want honest delicious food without compromise, and delivery to your door offers such ease of shopping."
Fittleworth Stores, Pulborough
Alison Welterveden, chair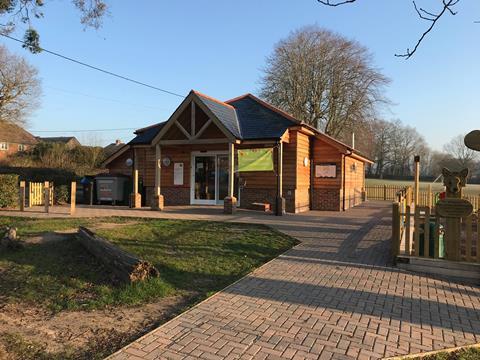 "Many of our customers described us as a lifeline over the pandemic. As a community business we had a good understanding of what our customers needed from us and we were quick to introduce new services to support this.
"We introduced home delivery and click and collect. We linked up with the local pharmacy so customers could collect prescriptions from us. We set up our own food bank to support those who were impacted by the crisis.
"We typically operate with a small staff team supported by volunteers. As the pandemic took hold and many local people were furloughed or had their employment hours reduced we benefited from many new volunteers who acted as drivers for our home delivery service or co-ordinated customer collections from our click and collect services.
"Our staff went above and beyond to support our community, providing much-needed emotional support while seeing to our customers' food needs.
"In the longer term we feel the pandemic has changed the way people view local community businesses. There is a deeper understanding of how a community shop can support its local area and react quickly when needed."
Beeble honey products supplier, London
Matthew Brauer, founder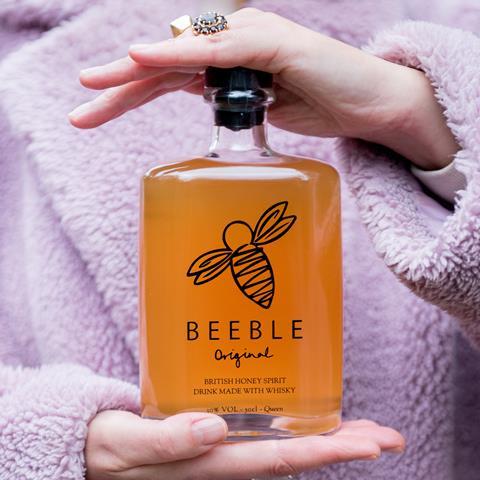 "Lockdown prompted us to become much more of an online business and become more self-sufficient in terms of our customer engagement because we can't rely solely on our farm shop retailers. We started selling several different varieties of local honey by collaborating with independent UK beekeepers, each one from a different county.
"We have been creating an online marketplace where one can shop for all sorts of bee products and we can help smaller beekeeping apiaries sell their products on our website, free of charge. We have done a lot of work with Google and Facebook ads with varying degrees of success – lessons have been learned. Overall, we've got much more serious about digital marketing strategy and have hired various experts to help and guide us.
"We now use a fulfilment centre to help us with all our online orders, which has been a total game changer in terms of getting time back to focus on new projects.
"In recent months the retail side of the business has returned. The team has also doubled in size and we're hiring again."