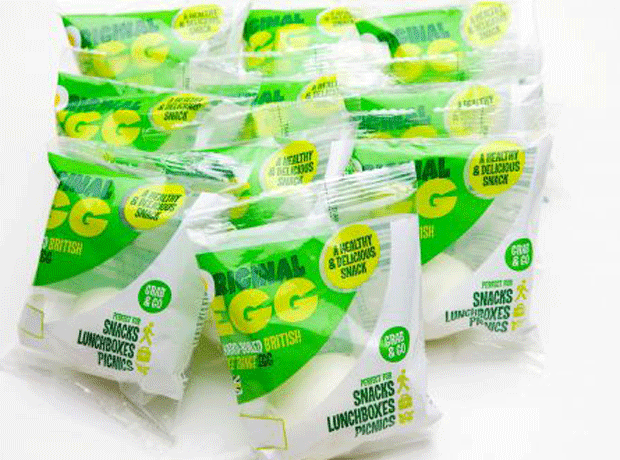 Egg supplier Stonegate is looking to capitalise on growing consumer interest in low-carb, high-protein snacks, with the launch of a boiled egg snack pack into Waitrose later this month.

Snack Egg packs - which will be sold under Stonegate's The Original Egg Company brand - are individual, peeled, hard-boiled eggs (rsp: 69p) that come in flow-wrapped packaging containing an absorbency patch to ensure the egg smells fresh when opened.

They will go into Waitrose stores on 14 August, and will be merchandised in the food-to-go area.

Waitrose buyer Shaun Birrell said the Snack Egg was convenient and "a brilliant healthy snack" that contained just 60 calories. "The food-to-go market is a destination shop for many customers to Waitrose and being able to offer this unique single ready-to-eat snacking egg is very exciting," he added.

The Original Egg Company MD Maria Paice said the Snack Egg would add "real value" to the egg market and that it planned to roll the eggs out to further retailers later this year as well as launch new ready-to-eat products made with speciality eggs.