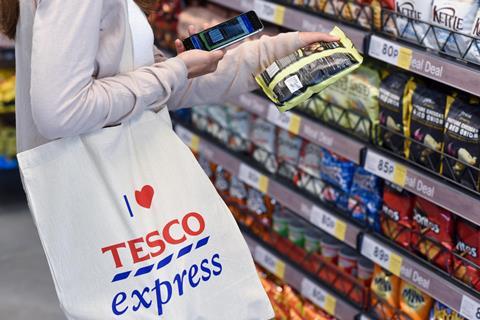 Tesco this week opened its first high street cashless store, in a move targeting time-pressed city workers in London.

The 3,000 sq ft Express store, in High Holborn, features 14 tills, with only two manned and none accepting notes or coins.

Payment methods include contactless cards, debit and credit cards, Apple Pay and Tesco Pay+.

Tesco said it was testing the formats to see how it could make the shopping experience quicker and easier in areas where there was a high concentration of office workers.

Waitrose and Co-op have previously trialled apps allowing shoppers to pay using a mobile phone. Sainsbury's last year closed a short-lived trial of the first till-free grocery store, in a location close to the new Tesco trial.

The latest move also follows the launch of a cash-free store in May 2018 at Tesco's headquarters in Welwyn Garden City.