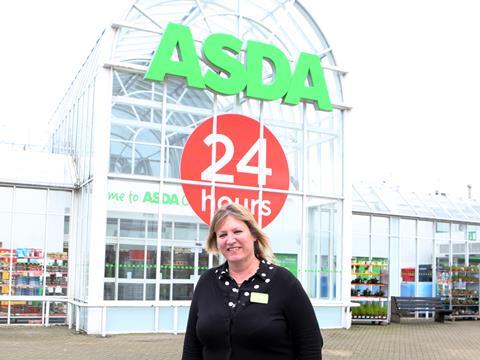 Winner: Asda Carlisle
Store manager: Louise Swift
Size: 55,000 sq ft
Opened: 1987
Market share: 20.4%
Nearest rivals:
Morrisons - 1.1 miles
Aldi - 1.5 miles
Iceland - 3.1 miles
Lidl - 3.6 miles
Store data source: Analysis by CACI. Call the market planning group on 020 7602 6000
Carlisle has been deluged by the recent floods. How has the store coped? We have been lucky, we didn't shut down at all. But lots of our colleagues and customers have been hit really badly. Five or six colleagues were left homeless and some are not going to be able to return to their homes for months. It's been inspirational to see how people have come together and responded.

What's the most inspirational story? One colleague with a large family took another family into his home over Christmas; there were more than 20 of them altogether. He had to cancel his daughter's birthday party but we helped them make sure she had a great party later on.

How did the store help the wider community? When we've been asked to help we've done it, whether helping supply the soldiers who have been sent to help residents, or helping out charities with free food and suppliers to help the clean-up operation. We've given away everything from basic food ­supplies, to toys, to furniture.

Asda has been trying to fight back against the discounters on price. What have you been doing? Throughout January, we've had lots of 50p lines across a whole range of essentials. Our customers want value without any gimmicks.

It's a traumatic period for staff with job cuts in store and at HQ. How has that been communicated at store level? The company has announced it has huge plans for its investment in prices and own label, and strategy has been very well communicated to those in the field.

What's next in the pipeline? We're launching a £10 meal deal, starting with Valentine's. It's going to rival the sort of thing M&S has been doing and I think it will be very popular.

You scored maximum points for service, what is the secret? We have a fantastic team made up of home-grown talent. I'm probably the one alien among them as I come from Chorley.