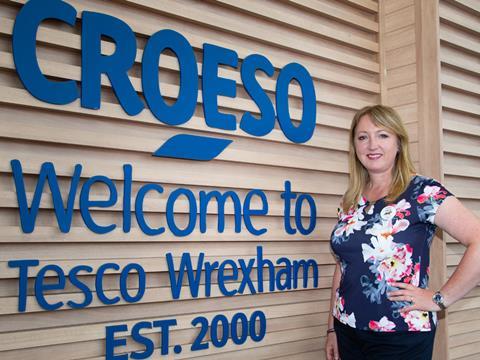 Were you hit by the CO2 shortages? Yes, it's been a challenging few weeks and went on a bit longer than everyone thought. We've had some availability problems with large carbonates and fruit juice, but shoppers were very understanding and realised it was a national issue. And we didn't run out of beer - that would have been a disaster.

How has the heatwave affected sales? The weather has been brilliant. We've had a real boom in products such as outdoor toys. We've completely sold out of paddling pools. People have been coming in to buy them not just for themselves but for their pets to keep them cool.

Has there been any unwanted impact from the heatwave? Yes. It's been challenging, with a few breakdowns of our fridges and freezers, which were not built for this sort of weather.

Have you any changes earmarked for the store? We're getting a new overflow car park with 200 extra spaces, which will really help, as the car park can get extremely crowded.

Have there been any changes to the store layout? About two months ago we closed the electrical section and a Currys PC World was installed. The customers like it because it gives them a bigger range than Tesco had before. From my point of view, it's just a case of making sure its staff match our high standards and don't damage the Tesco brand.

Tesco is rumoured to be about to launch a new discount chain to compete with Aldi and Lidl. How much competition are they to you? We have discounters nearby and Lidl actually has a planning application in for a store which we would be able to see from our car park. Obviously I will report back if there is anything they're doing that we need to be aware of, but I feel my main job is to make sure I'm doing the right things as a manager at Tesco. I think when it comes to price we are very competitive with the discounters and can beat them on service and availability.
Winner: Tesco, Wrexham
Manager: Jayne Hurley
Size: 80,000 sq ft
Opened: 2000
Market share: 40.1%
Nearest rivals: Lidl - 0.4 miles, Asda - 0.6 miles, Iceland - 1 mile, Morrisons - 1.7 miles
Store data source: Analysis by CACI. Call the market planning group on 020 7602 6000