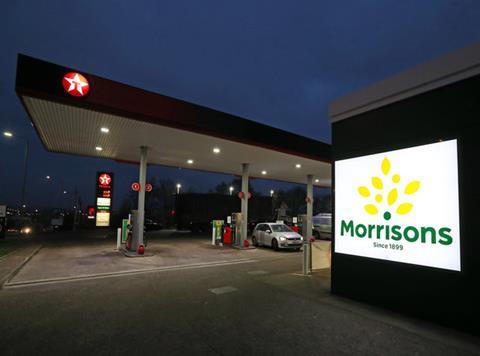 Morrisons has opened the first of its Morrisons Daily pilots with forecourt operator Rontec.
The site in Hamilton, Leicester, is the first of 10 pilot sites with Rontec that Morrisons will open across England before the end of February 2017. It originally said it intended to open four sites before Christmas.
Rontec will operate the 3,000 sq ft Morrisons Daily store, which stocks a range of branded and Morrisons own-brand goods supplied by wholesaler Palmer & Harvey.
The range includes fresh and ambient, food to go, fruit & veg, meat, fish, ready meals as well as essential groceries. It also has an in-store bakery where bread is freshly baked through the day.
"We are looking forward to working with Rontec to offer Morrisons food products to a new community," said Morrisons wholesale director James Badger.
Morrisons is still trialling a c-store offer with Motor Fuel Group, which began in five stores last December.
Rontec currently operates over 240 forecourts across England and Wales. Morrisons announced the Rontec deal last month at the same time as it revealed its plan to resurrect the Safeway brand with a new range of products for wholesalers and independents. The range, which is set to include hundreds of products, will be available from early next year. The Grocer understands there will be some ambient lines, but the main focus will be on fresh and chilled, including bread, cheese, bacon and other processed meats.
Speaking last month, Morrisons CEO David Potts descibed the Rontec deal and the Safeway launch as "two capital light ways of growing in the convenience market. By working with well-established partners and reviving the Safeway brand, we are making our products more accessible to more customers."