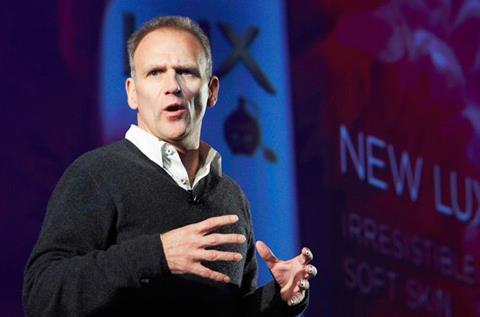 Tesco has urged the government to make food waste reporting mandatory for businesses in the wake of the Covid crisis, with outgoing boss Dave Lewis warning a third of the world's food was going to waste while millions go hungry.
The supermarket today said a three-year partnership across 71 of its biggest suppliers had seen food waste slashed by 200,000 tonnes.
However, Lewis warned that unless action was stepped up, food waste could "fatally undermine efforts" to tackle global warming.
A separate report by the IGD and Wrap today showed more than two-thirds of food businesses signed up to the UK's landmark fight against food waste were still failing to publish their figures publicly. A further 400 major companies had yet to sign up at all.
Tesco reported that since launching a transparent reporting initiative in its supply chain three years ago, its own-label suppliers had cut 125,000 tonnes of food waste. Meanwhile, a partnership with 11 of the world's biggest household brands, including Coca-Cola, Kellogg's, Nestlé and Unilever, had seen them cut a further 30,000 tonnes from their operations.
The supermarket also announced it had cut 45,000 tonnes from its global operations since it began reporting and had already exceeded the United Nations' Sustainable Development Goal 12.3 of halving food waste by 2030 in its Central European operation.
"One third of the world's food is going to waste, while one in nine people go hungry," said Lewis. "In order to halve global food waste by 2030, more must be done with more urgency than ever before.
"The UK has cut its food waste by 27% since 2007 and hundreds of companies, including many of our own suppliers, are doing their part too. But there is still more to do. We need even more companies to set food waste reduction targets and publish their data."
"We are also asking the UK government, and its counterparts around the world, to embed food loss and waste reduction into post-Covid plans to bolster supply chains, as well as strategies to meet commitments to the Paris Agreement on Climate Change."