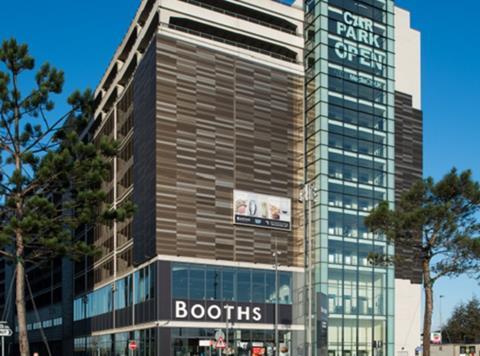 A major refurb at Booths' Media City store in Manchester has delivered a 90% surge in food to go sales.

The 23,000 sq ft store was revamped between 19 March and 9 April and has enjoyed £143,000 of food to go sales in the following five weeks compared with just £73,000 for the same period last year.

Changes made as part of Booths Media City's improvement works focused on creating a broadened selection of food to go lines. This included installing an enhanced counter range, soup & hot sandwich bar, patisserie counter and breakfast bar. Booths also extended its deli and salad bar and installed extra tills to accommodate a heavier flow of customers.

The store's cheese counter, meanwhile, was reduced, and fresh fish and meat counters closed permanently, with items stocked in fridges instead.

Booths said it aimed to deliver more choice and convenience for customers while retaining its core ranges through the revamp.

"Food to go is a key area of focus for NPD at Booths and our new ranges embrace our sourcing ethos working with great suppliers and ingredients. We listened to shopper feedback improved the range and kept the essentials that everyone loves. We're thrilled with the positive changes we're making at Media City and our customers are enjoying the vastly expanded new ranges," said Media City store manager David Wells.