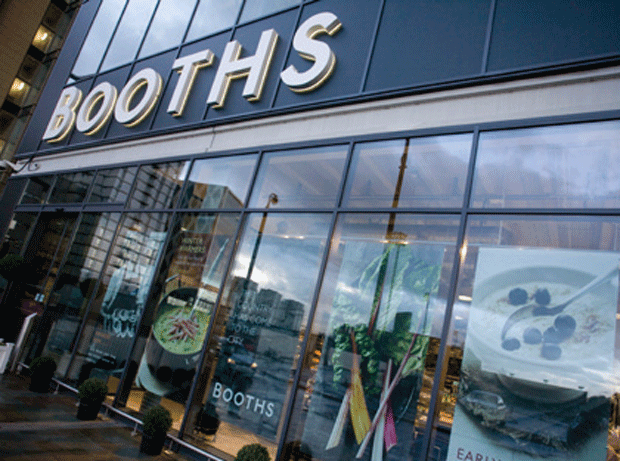 Booths has reported a drop in annual profits after reinstating an annual bonus to staff.
The northern supermarket's operating profit fell by a third to £6.4m in the year to 31 March, according to accounts filed on Companies House. It said the main reason for the drop in profits was the payment of a bonus to all staff. In the previous year, no bonus was paid out.
Booths sales increased 2% to £278.9m boosted by a full year of trading at its Media City store in Salford and the opening of a new store in Milnthorpe.
Booths chairman Edwin Booth said the results were satisfactory. However, he was cautious in his outlook for the current financial year.
"There will be no Easter trading period in the present financial year and so we are not forecasting a significant increase in sales," said Booth.
"We are, however, trading well and making further progress with reductions in operating costs and improved trading margins."
Booths has revamped its store estate over the past 18 months – introducing new signage and bringing more graphics and photos into stores to tell shoppers about the food on shelves.
It is now trialling a raft of ideas at its newly revamped Knutsford store, including vouchers for out-of-stock items, a wine-tasting machine and loose prepared vegetables.