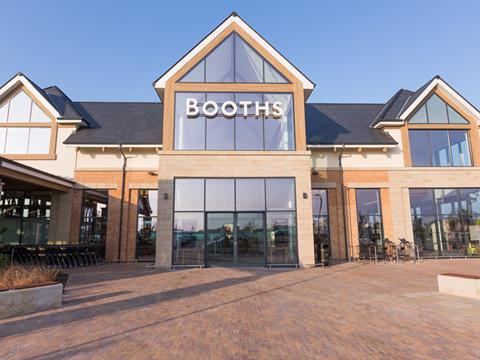 Booths will no longer give its loyalty scheme members free hot drinks in its cafés and is removing disposable takeaway cups in an effort to become a more sustainable business.
From 2 July, Booths cardholders will have to use one of the retailer's self-service machines and their own cup to redeem their free hot drink. Those without their own reusable cup will be offered half price beverages in a single-use takeaway cup.

The upmarket retailer will scrap complimentary beverages in its cafés as it pushes to improve the "quality" of experience customers have. Cardholders will be offered half price drinks in the cafés instead, with no food purchase required, alongside a selection of food offers from next month. These include a 10% saving on selected loose fruit & veg lines, various savings on selected café and counter lines and 10% off Booths' packaged loose tea and coffee beans.
Booths is also introducing a recycling scheme for disposable coffee cups later this year to encourage customers to return disposable cups. In addition, excess coffee grounds from its cafés and coffee machines will be collected and repurposed into eco-heat coffee logs for wood burners and open fires. These will be available to purchase in stores from autumn 2018.

The retailer said the changes have been met with support from customers.

"We are very much aware that the number of disposable coffee cups we give away is no longer sustainable for the environment or our business," a Booths spokeswoman said. "As a result we are changing the free hot drink benefit. Cardholders will still be able to get a free hot drink from the coffee machine by simply bringing their own reusable cup and scanning the card at the till - alternatively we will offer cardholders half price takeaway hot drinks in a disposable cup. This is a practical step that Booths has taken to become a more sustainable retailer."