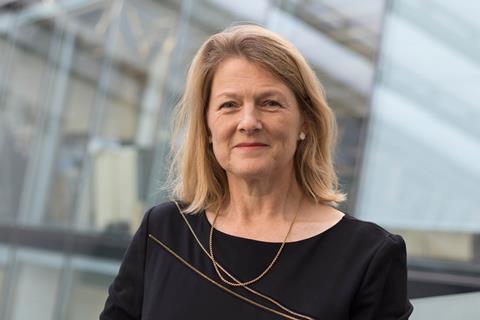 The number of alleged breaches of GSCOP has more than doubled in the past year, amid growing fears over plans for greater supermarket self-regulation.

The Grocer can reveal new figures show there were 149 alleged breaches of the code in the 2018/2019 reporting period, compared with 73 in 2017/18, with fears over delistings emerging as the number one issue.

Experts say the real figure is likely to be much higher, as the report compiled by the British Brands Group (BBG) covers only alleged incidents publicly acknowledged by retailers.

Tesco was involved in more than a quarter of reported breaches, with 40 alleged incidents, including four from Booker suppliers and one from One Stop. Next highest was the Co-op, which reported 24 alleged breaches, followed by Asda with 22.

Some retailers do not disclose figures, including Morrisons and Sainsbury's, which said it had received a "small number of potential breaches".

"It appears that more than double the quantity of alleged or actual breaches have been reported this year compared to the previous reporting period," said the BBG report.

BBG director John Noble said "the jury was out" on whether the figures showed retailer behaviour had taken a turn for the worse, or retailers were becoming more transparent.

The report comes with Adjudicator Christine Tacon in talks with retailers about increasing levels of self-regulation, as she prepares to step down in June.

The Grocer can reveal disquiet over the plans. Of more than 30 companies who responded to a poll conducted by consultants GSCOP Ltd, 78% said they did not trust retailers with the new arrangements. Only 12.5% of respondents said that retailers could be trusted. "Some cannot be trusted even with GCA and the threat of a fine - no way they can self-regulate," said one supplier.

"There will be a rapid return to pre-2013 practices, probably worse with tougher market conditions and consolidated customer base."

Another added: "There is a long history of abuse of the supply base and currently the code is not implemented well across retailers. This would mark a move back to deregulation."

A third respondent said: "There are copious amounts of breaches by the supermarkets while they are regulated; how and why would self-regulation make that better?"

A Tesco spokeswoman said: "We work incredibly hard to build and maintain successful, transparent partnerships with our suppliers. In line with feedback sent by the GCA to all designated retailers, we have updated our internal reporting framework to capture all code-related issues raised by suppliers with any colleagues. The GCA has praised our efforts in this area and we continue to engage constructively and positively."

During a webinar this week Tacon told suppliers that 44% of Code issues raised with retailers involved de-listing, adding that 70% of issues reported in Code Compliance Reports had been resolved in favour of suppliers.
Carrefour buyers receive GSCOP training
Tesco has promised "egalite" with suppliers after delivering GSCOP training to its French partner Carrefour.
The supermarket giant confirmed it has been providing the training as drawn-out talks between the two retailers and suppliers continue.
Tesco and Carrefour are seeking better terms on their combined £120bn sales, after announcing a strategic alliance last year.
A Tesco spokeswoman said: "As part of our ongoing commitment to suppliers we do train Carrefour colleagues to ensure they are aware of their GSCOP obligations."
The Grocer revealed in March that 30 key suppliers had been summoned to Geneva to kick off the talks.
Suppliers had expressed fears the partnership could bypass GSCOP, which only applies for goods destined for the UK market.
One supplier involved in the talks said this week: "There is a huge culture clash between today's Tesco and Carrefour, which is much more like the Tesco of pre-2014 vintage."