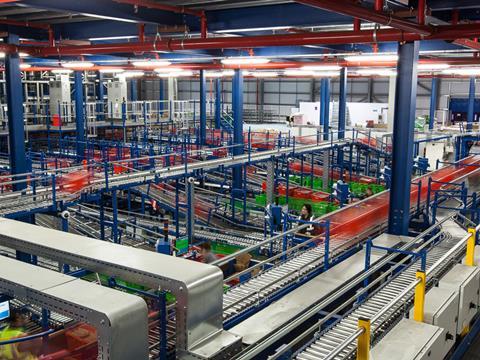 After a wretched recent share price run and a plethora of short-sellers climbing into the stock, there was some relief for Ocado (OCDO) shareholders as shares in the online supermarket shot up on rumours of a tie-up with Amazon.

At one point on Tuesday morning, Ocado shares were up almost 20% to over 290p after rumours emerged that Amazon was mulling an approach to the company to ease its long-awaited entry to the UK grocery market. The shares settled down to close 6.9% up at 259.1p, but had risen a further 7.1% by Thursday lunchtime to trade at 277.3p as the rumour continues to buoy the market. Ocado's shares had shot up to 600p in early 2014 and were trading at 478.5p in July 2015 on expectations of international expansion. Ocado said it would sign an international agreement in 2015, but no such deal was forthcoming, and the shares dropped to an annual low of 239.4p on Monday.

How much there is in the Amazon/Ocado rumours isn't clear at the moment, but the Takeover Panel's failure to demand Ocado publicly comments on the rumour suggests any such deal remains a long way off.

Elsewhere, Premier Foods (PFD) rather disappointed the market with news its much-trumpeted recovery in the first half of its financial year floundered in the third quarter. CEO Gavin Darby called the group sales growth of 0.1% in the 13 weeks to 2 January and sales a "solid" performance hampered by warm weather, but the City was underwhelmed as the shares dropped 6.4% back to 36.8p on Thursday morning.

In a week that saw the UK officially enter a bear market on Wednesday (when stocks fall at least 20% from their peak) some rare good news came from WH Smith (SMWH). The retailer expects full-year profits to be better than forecast as like-for-like sales on the high street grew 2% over the five weeks to Christmas and total sales up 4% for the 20 weeks to 16 January 2016. Investec noted the last time WH Smith reported positive high street like-for-like sales was pre-2000. The shares jumped 5.8% to 1,680p on Wednesday.