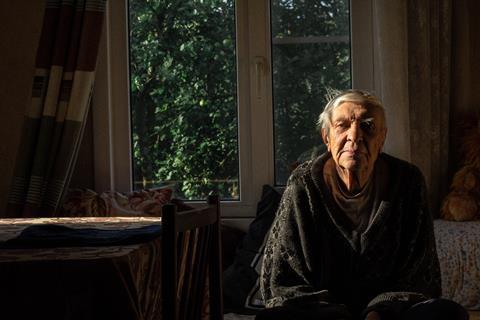 There are currently 110,000 people requesting support, and these form the list shared with supermarkets

Retailers are still waiting for the databases of the vulnerable and isolated in Scotland, Wales and Northern Ireland

The supermarkets are more broadly working to increase the total number of delivery slots available to customers
Supermarkets are focusing more online delivery slots on supplying the clinically vulnerable and socially isolated after "finally" receiving a 'shield list' from the government late last week.
Major mults have been waiting for the list for weeks now after it became clear, following a crisis call between supermarket bosses and environment secretary George Eustice, that supermarkets were best positioned to support the government programme.
Defra had initially tasked foodservice suppliers Brakes and Bidfood with supplying free food parcels to thousands of people on the list last month.
At the time, supermarkets were struggling to secure and maintain supply in their stores and online, while the foodservice sector had the opposite problem of minimal demand. The wholesalers are still involved in the relief effort, delivering 72,000 food parcels last week.
But it was quickly apparent that, once supply stabilised, and with the provision of the government database, supermarkets were the best option to fulfil food deliveries.
Tesco CEO Dave Lewis told The Grocer: "We had a situation where there was a massive load on the retail store businesses [because of panic buying] and a lot of surplus in the foodservice businesses.
"But as the situation developed the practicalities of [supermarkets delivering this service] became more evident."
Another retail source involved in the talks added: "Now we have finally got the list, we can make sure we prioritise these most vulnerable."
A source who helped to broker the agreement said: "Some foodservice suppliers have been in a position to help, but their model has changed overnight, and it will take time to adapt – it is the big retailers who have the scale and the logistics. There have been discussions before when it came to Brexit on this issue of who would be responsible for protecting the hungry and this situation has quickly brought it to life.
"It's great the supermarkets have stepped up, but in the longer term this needs to be a key priority for the government."
Asda CEO Roger Burnley said the supermarket was "working round the clock" to contact and feed vulnerable people on the list.
The 'shield list'
The database contains details of hundreds of thousands of people in England the NHS has assessed as at higher risk of severe illness from coronavirus and "with no means of accessing food".
NHS Digital has compiled a list of 900,000 patients in England with conditions such as cancer, respiratory conditions or that are undergoing immunosuppression therapies, which mean they should self-isolate for 12 weeks. GP surgeries and hospital doctors are adding a further 600,000 patients.
Those patients have been sent a letter, which includes instructions of how to register on a government website if they need support getting essential food supplies. People who have requested support are now receiving free food boxes.
There were limitations on what could be included in the food boxes, Defra said. "Due to packing and delivery logistics the boxes can only contain items that can be stored at room temperature.
"It is also important to note that these food boxes are part of the wider solution which is evolving to meet people's needs. We are working with supermarkets to prioritise their deliveries to the most vulnerable people," the agency said.
It was unclear whether individuals would continue to receive food boxes if they were able to secure an online supermarket delivery slot, but they have been told to update their details if "circumstances change and they don't need the pack any more".
The details of those people requesting support – currently numbering 110,000 – form the database shared with supermarkets.
The database will grow as more people in England who are vulnerable but have not received a letter from the NHS register themselves as in need. The supermarkets will receive regular updates.
The BBC has reported that thousands of people have been missed off the government's shield list despite meeting the criteria.
The names and details of people who are not clinically vulnerable, but "vulnerable in other ways and in need of support getting essential food supplies", such as the elderly and disabled, could also be issued to supermarkets "to help prioritise those individuals for home deliveries," Defra added.
Supermarkets are still waiting for the databases of the vulnerable and isolated in Scotland, Wales and Northern Ireland.
More than 80,000 people in Wales have been deemed extremely vulnerable and thousands are receiving food boxes supplied by the Welsh government. Some 6,000 'shielded people' in Scotland are receiving free food boxes from the Scottish government via Bidfood and Brakes. They too will be offered priority slots with supermarkets. In Northern Ireland, 10,000 boxes are to be provided soon, with food and goods from suppliers being sent to local councils and delivered by community organisations.
Supermarkets offering recurring slots
Supermarkets have now been able to cross-check the database against their existing online customers and are offering them priority delivery slots. Non-customers have this week been approached by email and phone and offered recurring slots.
Lewis said Tesco received an initial list of 110,000 clinically vulnerable and socially isolated people last Thursday. It has identified 75,000 people in the database who were also existing online customers and has contacted them to "let them know we're making home delivery slots immediately available to them".
Asda said it had received a portion of the database and had contacted those on it who were existing customers to offer them priority slots. It said it was contacting non-customers on the part of the list it received to offer recurring slots this week.
Sainsbury's said it would "help new customers the government has identified as extremely vulnerable and continue to accept orders from existing customers who believe they are vulnerable as well".
The supermarkets are more broadly working to increase the total number of delivery slots available to customers, vulnerable or otherwise.
Lewis this week said Tesco had increased its slots by 20%, from 660,000 deliveries to 805,000 a week in the past two weeks, and planned to take them to over a million in the weeks to come.
Asda CEO Burnley said: "In the last two weeks alone, we have increased the number of slots we have available by over 300,000, and continue to add more."
Last week Morrisons CEO David Potts revealed Morrisons had already increased the number of delivery slots for its online service by 60%. It has since signed a deal with Deliveroo to start deliveries by bicycle and motorbike from more than 130 stores.
Sainsbury's said it was expanding its online service "as much and as quickly as we can, and we will continue to add more capacity".