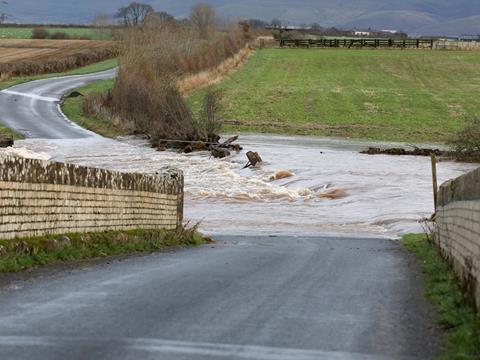 Industry charity Forage Aid has made an urgent plea to retailers to help livestock farmers hit by the floods.
Storm Desmond brought heavy rainfall to the north of England and Scotland this week, causing heavy flooding in some areas. Cumbria was one of the worst hit counties, with more than a month's worth of rainfall in 24 hours.
Forage Aid founder Andrew Ward said farmers had reported the waters were beginning to subside, but more heavy rain had been forecast in the region. He said there had been reports of livestock fatalities, though he added "from current reports, we believe we will not see the same substantial deaths of livestock as we had following heavy snow two years ago, when over 100,000 sheep died".
However, he stressed some farmers could face a major challenge when they returned to their farms. "They don't know what feed or bedding they have left, and how much has been washed away," he said.
Forage Aid, set up in 2013 to help farmers hit by extreme weather, has already started collecting donations of forage and bedding. But Ward said the charity urgently needed help transporting donations to affected farms, and called on retailers to help out by donating haulage services or cash. "We rely totally on donations from fellow farms, all our feed and straw is coming from the length and breadth of the UK," he said.
"We know from the past two weather events that it is always haulage we are short of."
NFU president Meurig Raymond has also called on the government to help farming families "left devastated" by the effects of flooding. Landslides had "wreaked havoc" on fields and power cuts were making running a business impossible, he said.
More information is available at forageaid.org.uk.