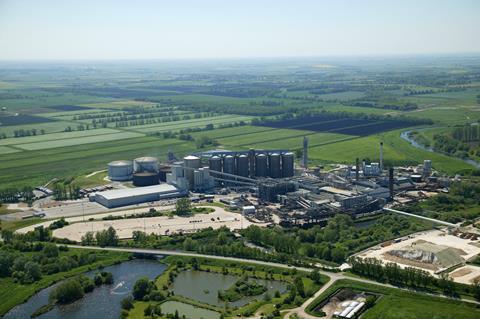 British Sugar has switched on a 'first-of-its-kind' private 4G mobile network to provide reliable connectivity across its manufacturing facilities.
The custom-built private O2 4G network is now operational at British Sugar's Wissington site in Norfolk, and will soon be extended to cover the company's other factories – Cantley in Norfolk, Bury St Edmunds in Suffolk, and Newark in Nottinghamshire – and cover a total area of 2.17 sq km.
The network – launched in partnership Virgin Media O2 Business, with Nokia as a strategic partner – would allow British Sugar to implement "next-generation manufacturing techniques" at its sites, it said. These will include automated production lines, driverless ground vehicles, and connected drones that can monitor tall structures such as silos and lime kilns remotely.
The four 'factory of the future' sites would rely heavily on artificial intelligence to monitor operations in real time and predict maintenance and potential downtime in advance. This will reduce disruption, cut down on wastage and deliver cost and energy savings, the company said.
"During testing we were encouraged by the early results seen and as we have begun to roll out the targeted priority use cases to our users, they have been quick to feedback the time savings they have seen – with new plant commissioning, plant testing and day-to-day diagnostic processes being highlighted in particular," said Nick Smalley, programme manager at British Sugar.
The network also solves the problems faced trying to use wi-fi at the factories, which struggled due to the highly metallic environment.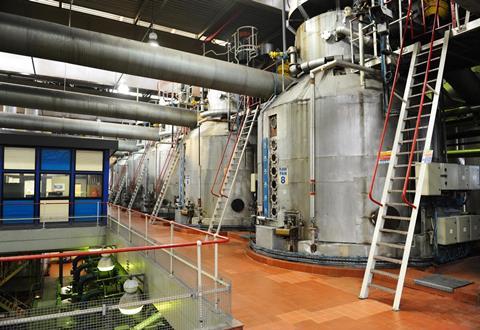 "This work will help us progress in our 'Factories of the Future' project, using the latest technology to ensure that our sites are operating as efficiently as possible," said Paul Hitchcock, head of factory organisation at British Sugar.
British Sugar has signed a seven-year partnership with Virgin Media O2 Business, and has more than 15 digital manufacturing use cases planned for rollout.
The network has been designed to be readily upgraded to 5G to allow for more complex processes that require higher speeds and lower latency.
"Announcing the switch-on of the first multi-site private mobile network is a huge milestone for us at Virgin Media O2 Business," said the company's MD Jo Bertram, "but it's also a significant step for British manufacturing as a whole – taking us that bit closer to Industry 4.0, and all the benefits this offers.
"Private networks like these are a big part of building the connected factories of the future, so British manufacturing can keep pace with the rest of the world," she added.