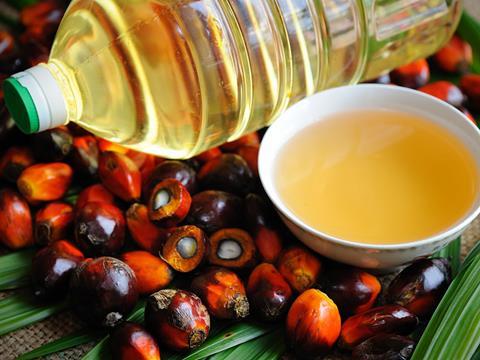 Major suppliers have warned they have "just days" of sunflower oil supplies left, as emergency talks called on the government to relax rules on the controversial use of palm oil as a substitute.
Industry leaders met with Defra yesterday, but were told the government was still not ready to allow the so-called derogation of enforcement on labelling rules, amid concerns over the prospect of a consumer backlash.
Shortages of sunflower oil saw the government allow suppliers to start using rapeseed oil in recipes without the need for labelling changes earlier this month. However, sources told The Grocer ministers had been "dragging their feet" over calls for the same to apply to palm oil.
"They are being quite slow in giving guidance," said one source. "Whilst the government has given very clear guidance on rapeseed oils, our calls for other oils have now been going on for a number of weeks.
"We were told it would be last week, then that it would be this week and now we are told we must wait until at least next week. But the fact is that every day counts."
This week's meeting of the Food Resilience Industry Forum (FRIF) industry 'war room' heard that some chip producers had only enough sunflower oil to last until May, meaning they effectively had only a few days' supply left.
Defra bosses are understood to have told the meeting it was still considering easements of labelling rules regarding palm, soya bean and coconut oil, but needed to carefully assess the "health and sustainability considerations".
It said while it wanted to help prevent shortages, which have already seen a string of retailers place restrictions on purchases of sunflower oil in stores, consumers were also concerned about the links between palm oil and deforestation.
It is understood the government is working on a plan that would allow retailers to sell products containing substitute oils without labelling on pack, instead relying of point of sale information to communicate the change to the consumer. This was despite some retailers having used temporary labels on some products to warn consumers that products may contain rapeseed oil.
A source said: "With the high-speed production processes that the industry uses it would simply be impossible to individually label every product."
Another source added: "Clearly there are concerns about a backlash over using palm oil, but if you asked suppliers whether they would rather stop production and send their workers home or use palm oil, I know what the answer would be."