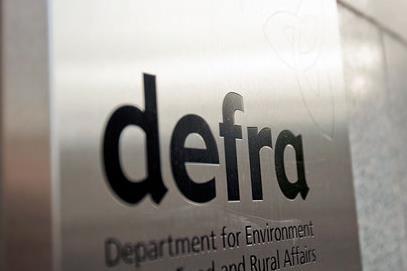 Hundreds of Defra buildings are being investigated amid fears they contain the controversial reinforced concrete at the centre of the school building safety crisis, it has emerged.
Defra's permanent secretary Tamara Finkelstein told a hearing of the House of Commons public accounts committee yesterday more than 500 buildings were being investigated and 43 buildings had so far been earmarked as a possible danger.
They include the headquarters of the the Animal & Plant Health Agency, in Weybridge, Surrey, where she said 19 buildings were thought to contain the potentially dangerous material.
Finkelstein said Defra had so far carried out a safety review of 85% of the 505 buildings it is investigating and was confident any disruption would not prove to be "mission critical."
Defra is working with the Institution of Structural Engineers to decide what to do if the so-called Raac material in question was confirmed to be in the buildings concerned.
"We have been doing a full look at all our buldings," she told the committee.
"A lot of these do not have people actively in them a lot of the time. Lots of them are depots and farm buildings, that sort of thing.
"I'm pretty confident we will be able to mitigate these without huge impact."
The probe into the crumbling concrete has so far led to the closure of buildings at more than 100 schools and has also been found at the Houses of Parliament, according to the latest reports from the BBC.
The committee yesterday slammed the government for its handling of the crisis and for the lack of clarity over how many buildings were affected.