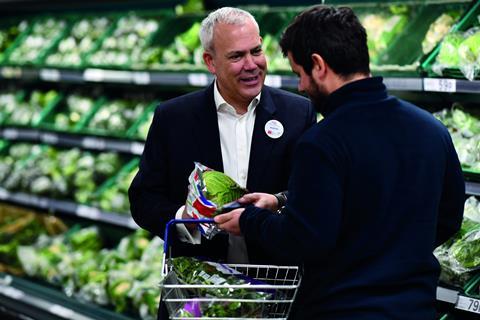 Tesco is extending its improved payment terms for smaller suppliers until the end of January 2021.
The UK's biggest supermarket said this meant nearly 2,000 suppliers would continue to have their invoices paid immediately, instead of the previous 14-day cut-off.
It said the move, which was introduced in March, would help the suppliers that had been among the hardest hit by coronavirus, and would mean small businesses would continue to be supported throughout the Christmas period.
"With uncertainty in the food sector continuing, it's vital we do all we can to support the small suppliers we partner with," said chief product officer Andrew Yaxley.
"I'm delighted we've been able to confirm this improvement to payment terms until the end of January next year, giving smaller suppliers the certainty they need as we continue to navigate our way through the Covid-19 pandemic."
The move is in contrast to Sainsbury's, which earlier this month announced it was scrapping its commitment to immediate payments, brought in to support small companies during the coronavirus outbreak.
In a letter to suppliers, seen by The Grocer, the retailer said it had reviewed the situation and more than 1,500 small businesses, with an annual turnover of less than £100,000, would now be moved to 14-day payment terms.
Morrisons and Aldi recently confirmed that immediate payments terms for small suppliers would continue until at least September.