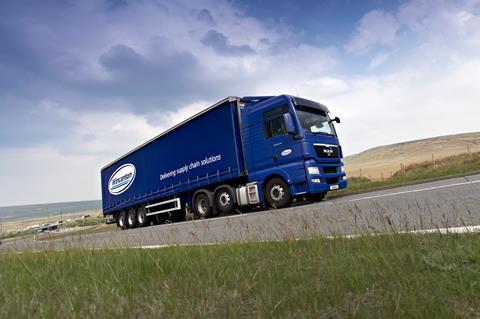 Third-party logistics company Wincanton has extended its relationship with Morrisons after signing a "significant" additional contract.
It follows a five-year deal agreed in 2019 for Wincanton to handle transportation planning and operations from three distribution centres for the supermarket's network of stores.
Morrisons awarded the company the management of its transport and vehicle maintenance unit operations at the retailer's Willow Green logistics site in Bridgwater, which will start later this year, Wincanton announced in a London Stock Exchange release this morning.
The "substantial" contract extension involves the TUPE transfer of more than 250 colleagues to Wincanton from DHL, which is the existing provider for the site.
In addition, Morrisons and Wincanton would partner to improve logistics activities and service to Morrisons stores, the logistics business added.
"In these challenging circumstances affecting businesses across the UK, we are delighted to build upon our reputation for excellent implementation and quickly extend the scope of Wincanton's much-valued partnership with Morrisons," said Wincanton CEO James Wroath.
Morrisons logistics director Craig Taylor added: "We are pleased to be expanding our relationship with Wincanton, who have shown strong commitment to Morrisons and embraced our plan for logistics. We look forward to an exciting future together."
In 2019, Morrisons awarded Wincanton the five-year contract to deliver products from three of its DCs to stores across the UK. The agreement also gave Wincanton responsibility for vehicle maintenance at five Morrisons sites through its fleet management business Pullman Fleet Services.
This initial contract involved the TUPE transfer of more than 550 colleagues from Morrisons to Wincanton to service sites at Gadbrook, Wakefield, Stockton, Latimer and Sittingbourne.
The 2019 logistics agreement came as Morrisons began expanding its 'Morrisons at Amazon' store on Prime Now to more cities across the UK.
The new contract win comes a day after Wincanton revealed revenue growth of 5.2% to £1.2bn for the year to 31 March – with notable growth in retail grocery (26%) and retail general merchandise (5.8%).
This growth was driven by new business in the year, including the transportation and vehicle maintenance services contract with Morrisons, as well as wins with Wickes, Dwell and Sofa Club.
All major contract renewals were successful in the year, including with Sainsbury's, Waitrose, Müller Milk and Lucozade Ribena Suntory.
Underlying profit before tax grew 7.3% to £52.9m as a result, driven by revenue growth, strong operational performance and reduced levels of debt.
However, the coronavirus crisis has since hit revenues, which are down 10% in the new financial year to date, with a negative impact on profitability.
Wroath said: "We remain on course for what I anticipate will be an exciting next phase of growth and achievement for Wincanton as a result of the huge commitment of our staff and our disciplined approach."