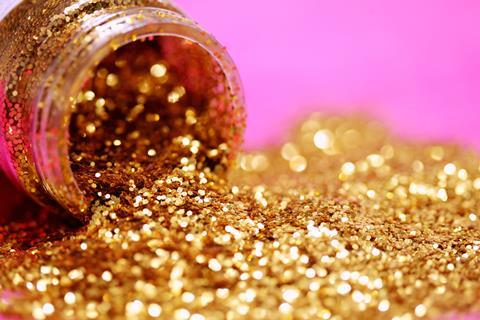 Aldi has committed to stop selling non-biodegradable glitter by the end of next year.
The supermarket is to remove non-biodegradable glitter from its Halloween and Christmas ranges this year and from all products before 2021.

"We want to be sure our customers can enjoy key events without compromising on sustainability - which is why we've promised to remove all non-biodegradable glitter from all of our products," said Fritz Walleczek, Aldi UK's managing director of corporate responsibility.
Aldi last year pledged to make all own-label packaging 100% recyclable, reusable or compostable by 2022. The supermarket claims to have replaced more than 2,500 tonnes of plastic packaging with recyclable alternatives since May.

Yesterday the discounter announced it had begun selling cauliflowers and cabbages without plastic packaging in a trial in Scotland which could spread across the UK estate.