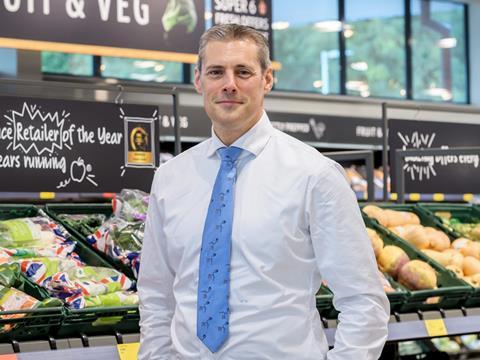 Aldi has committed to using only recyclable, reusable or compostable plastic packaging for own-brand products by 2022.

Five pence plastic carrier bags will be scrapped from stores by the end of this year as part of the pledge, with customers offered bags for life or 9p reusable bags instead.

Plastic packaging to be banished from own-brand products by 2022 under the pledge would include polystyrene bases currently used for pizzas, to be replaced by cardboard if trials proved successful, a spokesman said.

The discounter pledged its 'support in principle' of a national deposit return scheme for plastic bottles. The spokesman said: "We haven't seen what the government is going to suggest [but] we're conducting a feasibility study into how we could make it work within our business model and we support the idea of it."

Aldi also announced its support for a forthcoming cross-sector Wrap initiative called the UK Plastics Pact, committing supporting retailers to reduction targets.

Details have yet to be confirmed, but Aldi's spokesman said the pact "aligns" with the discounter's announcement, indicating it will contain a similar pledge for reduced plastic use by 2022.

The spokesman said Aldi was a "founding member" of the pact, which would "transform the UK plastics system and tackle plastic pollution".

The supermarket will report on its progress towards the targets annually, he added.

Matthew Barnes, CEO of Aldi UK & Ireland, said: "Our customers trust us not only to offer them high-quality products at unbeatable prices, but to help them lead healthier, better lives.

"That includes reducing waste, particularly around unnecessary packaging and plastics that damage the environment we live in.

"While we cannot do this alone - and call on others to collaborate with us and others to drive change industry-wide - we are committed to doing all we can to lead the way and to bring our customers on this journey with us."

Wrap CEO Marcus Gover said: "We welcome Aldi taking positive action to reduce plastic waste.

"Through Wrap's new ambitious, cross-sector initiative, which will be unveiled soon, we will work together with governments, citizens and business to transform the way we make, use and dispose of plastic so that we retain its value, particularly in reducing food waste, but prevent it from polluting the environment.

"We are delighted that Aldi intend to be a founding member in our ground-breaking work."

Rival discounter Iceland committed in January to remove all plastic packaging from its own-brand products within five years, becoming the first major retailer to make such a pledge.

Aldi last year removed plastic stems from its cotton buds and banned microbeads and microplastics from products in 2015.