Fmcg brands are under pressure to be green. That's brought about a large number of dubious claims – but UK regulators are now getting on the case
In June, Coca-Cola faced a pretty embarrassing lawsuit.
The issue wasn't food safety. Nor some disgruntled ex-employee. Or exploding glass bottles of the soft drink (that case had been done and dusted in 1944).
No, instead the soft drinks giant found itself accused by US environmental group The Earth Island Institute of a serious case of greenwashing. Coca-Cola, the group argued, simply couldn't label itself as sustainable or environmentally friendly while continuing to generate millions of tonnes of plastic waste every year.
Coca-Cola has remained pretty tight-lipped on the legal action so far. And it's far from clear whether or not the claim will hold up in court anyway.
But regardless, the fmcg multinational is just one in a long line of food and drink companies publicly accused of fudging the facts when it comes to sustainability.
That same month, meat processor Danish Crown was the subject of its own lawsuit. Filed by three different non-profits, the company was accused of greenwashing in an ad campaign that claimed its bacon came from 'climate-controlled pigs', farmed using sustainable principles. It gave a false impression of the impact of pork on the planet, said activists.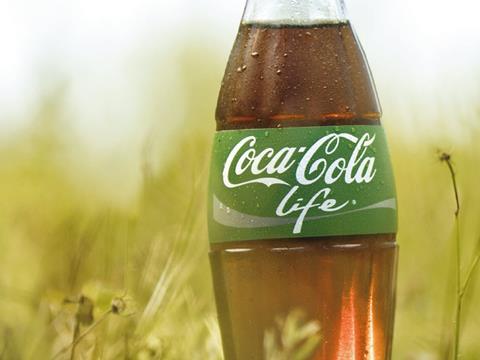 Last month, even plant-based success story Oatly was accused of the same. The brand had misled consumers about its sustainability practices, said activist short seller Spruce Point Capital Management – an allegation Oatly has vehemently denied as "false".
Whether the allegations are true are not, though, they are becoming numerous enough to attract the attention of UK regulators. In November 2020, the CMA launched an investigation into misleading environmental claims with plans to step up enforcement, while in February the ASA launched its 'Climate Change and the Environment' project to consider how effective current rules are in governing environmental claims.
So, is greenwashing really such a big problem? And for those caught doing it, how high is the risk?
Vague definition
Somewhat ironically, greenwashing itself has a pretty vague definition. First used in 1986 by environmentalist Jay Westerveld to describe a hotel that claimed it reused towels to help the planet when really it was to save cash, the term has now made its way into everyday vocabulary. Loosely speaking, it refers to any company that gives a false or misleading impression about its record on the environment.
In that sense, it covers a real range of marketing missteps, including the use of slightly vague or poorly defined terms. In 2019, for instance, L'Oréal found itself in hot water for describing its range as 'vegan', referring to a lack of animal-derived ingredients. Activists derided the brand for continuing to carry out testing on animals in markets such as China. Veganism, they said, should mean no animals were exploited at all.
The terms also covers claims that are unsubstantiated. In 2020, the ASA received 32 complaints for a TV ad from Quorn that failed to clarify or provide further evidence for the claim its Thai Wondergrains pot 'helps us reduce our carbon footprint'. The complaint was upheld (although Quorn said it had Carbon Footprint Reduction certification from The Carbon Trust).
The CMA's six principles of 'green' claims
In draft guidance released by the CMA in May 2021, it was proposed all environmental claims should follow six key principles:
They must be truthful and accurate Businesses must live up to the claims they make about their products, services, brands and activities
They must be clear and unambiguous The meaning a consumer is likely to take from a product's messaging and the credentials of that product should match
They must not omit or hide important information Claims must not prevent someone from making an informed choice because of the information they leave out
They must only make fair and meaningful comparisons Any products compared should meet the same needs or be intended for the same purpose
They must consider the full life cycle of the product When making claims, businesses must consider the total impact of a product or service
They must be substantiated Businesses should be able to back up their claims with robust, credible and up-to-date evidence
Both vague and unsubstantiated claims were prevalent in the CMA's probe into environmental claims, according to the investigation's director Cecilia Parker Aranha. "There's a real incentive now for businesses to be offering green products, but accompanied with that is the incentive to make it look like you're offering green products when you're actually not," she says. "We thought now was the time for us to look at this issue."
Working in conjunction with the International Consumer Protection Enforcement Network (ICPEN) and scanning claims across 500 different websites, not solely in the UK, the investigation uncovered as many as 40% of 'green' claims could be construed as misleading.
"I speak to a lot of sustainability professionals who are confused themselves about, for example, the difference between carbon neutral and net zero"
The prevalence of these claims is, in some ways, positive. It signals a growing recognition among companies that sustainability needs to a core part of their brand identity, points out Emilien Hoet, head of ClimatePartner UK. "It's no surprise to anyone there has been an increase in the number of sustainability related claims made by brands, and that's why there's increased scrutiny," he says.
The problem is that this greater awareness in turn increases pressure on all brands to be seen as green – even where their actions haven't quite caught up with their ambitions. "Everyone faces a huge transformational challenge when it comes to a more sustainable future," points out Gemma Butler, marketing director at the Chartered Institute of Marketing. Against this backdrop, some businesses will "greenwash and over-claim on environmental credentials".
More often than not, believes Hoet, this tendency to stretch sustainability claims beyond what the science or evidence can support is as much about grappling with a tough and constantly evolving subject, as it is any intention to mislead. "A lot of potentially misleading statements are just down to naivete, or a lack of understanding," he says.
Take carbon as an example. On the one hand, it's a technical field rooted in science with clear boundaries on what is and isn't true. On the other, it's plagued with a lack of shared definitions that can catch out even the most seasoned marketers. "To be honest I speak to a lot of sustainability professionals who are confused themselves about, for example, the difference between carbon neutral and net zero," says Hoet.
Carbon negative, for instance, has no agreed upon definition despite being one of the latest sustainability buzz phrases in grocery. In that sense, it's virtually meaningless. Lines are equally blurred when it comes to net zero, says Riverford's sustainability and ethics manager Zac Goodall.
"One of the most worrying claims for us within the market has been the numerous pledges to get to net zero, which are in many cases not explained and are often largely using carbon offsetting," he says.
The cheap nature of some offsetting projects makes him "very uncomfortable" about their outcomes. "It's become a potentially very dangerous market for businesses to make these claims from questionable sources." It's for that reason the business has refrained from making its own net zero pledge, he adds.
All of which highlights the importance of creating greater consensus around exactly what different 'green' claims mean, in order to draw comparisons and track progress, points out Sanne Helderman, lead researcher on the Food & Agriculture Transformation at the World Benchmarking Alliance (WBA). "Many companies have different ways of reporting that aren't comparable and that makes them difficult to assess."
For all the various reasons it might happen, though, greenwashing is patently not the right thing to do for companies, nor their marketing teams. "Every marketer should remind themselves their job isn't just about driving consumption – they have a professional duty to oppose poor practice," says CIM's Butler.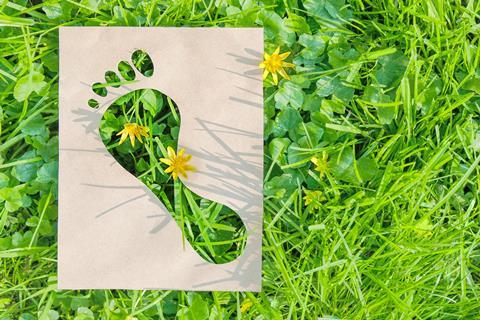 Even if greenwashing doesn't seem to attract much of a penalty. After all, though misleading claims have been policed for years by the CMA, under the Consumer Protection on Unfair Terms Regulations, the body largely hasn't exercised these powers. "The CMA has come in for quite a lot of criticism for focusing more on its competition remit, and possibly neglecting the consumer protection front," says Mike Cuthbertson, senior associate in the commercial, IP and technology team at Travers Smith. That's at least partly because their powers when it comes to consumer protection lack the same teeth. They can't hand out fines, for instance, without taking a company to court.
But more recently the CMA has signalled its intentions to step enforcement up a gear. Following the findings of its investigation, in May it published draft guidance on what exactly may constitute a misleading claim – including some potentially "onerous" principles for brands, points out Cuthbertson. Consultation on the guidance closed in July, with the final version expected later this year. The bottom line, though, is the CMA will be stepping up its efforts in this area.
"It's a new area for the CMA, and we haven't so far taken cases, though part of our strategy is to take cases where we do identify there are issues," says Parker Aranha. "If found to be making misleading claims, there's a risk that you'll be investigated. Businesses could be forced to change their practices and ultimately – if a court finds they're greenwashing – they could be made to provide redress to consumers, or publicise the fact."
Bolstering these efforts is the concurrent attention being paid to the issue by the ASA, which has frequently reiterated the need to be able to verify and substantiate any claims, in accordance with the CAP code. Plus, as part of its 'Climate Change and Environment' project launched in July, the body says it "will consider how national and international regulators and legislators are advancing their efforts in the environmental space" and tweak guidance accordingly.
Bad publicity
Even if these regulatory bodies are taking a harder line on greenwashing, the biggest risk by far to brands remains a reputational one. As the ASA says itself, "one of our most persuasive sanctions is bad publicity".
"Consumer trust in this area isn't particularly high, so businesses that are greenwashing are at risk of damaging the trust customers have in their products, which has much broader implications for them than the formal enforcement process," agrees Parker Aranha.
That lack of trust is borne out by recent research carried out by YouGov. Around half of those surveyed in the UK said they agreed both that 'I prefer brands that are sustainable' but also 'brands will slap anything on a label to make money', explains head of account management Amelia Brophy. "There is absolutely a general cynicism about marketing and advertising," she adds.
"It leaves marketers, and consumer product companies, in a bit of a quandary as they have a public that wants a particular type of product but that is also very sceptical about the claims products make."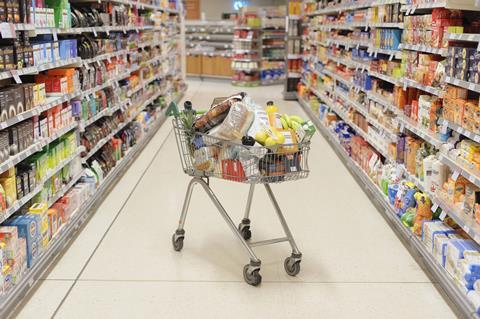 It's a quandary that has led some companies already to go above and beyond to set themselves apart from standard sustainability claims. And one that should give any brand contemplating a little light greenwashing pause for thought.
Parker Aranha advises doing your homework. "Take a look at the guidance, make sure you have evidence to support claims, and it's also worthwhile testing what consumers understand. Oftentimes a business makes a claim and assumes consumers will understand, but actually they take something quite different from it."
In short "if you can't verify the claims, you should be very careful about making them" sums up Cuthbertson. No matter how tempting the feel-good halo of green associations may be.