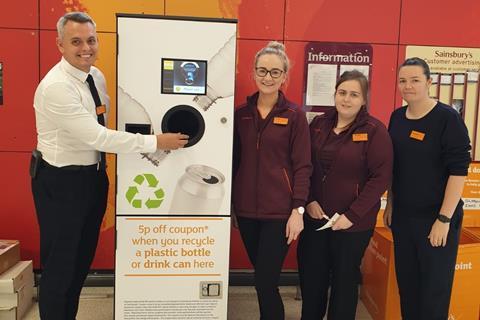 Sainsbury's this week launched its third reverse vending recycling trial and its first in Scotland.

The retailer introduced a reverse vending machine at its Braehead Superstore in Glasgow, allowing customers to return plastic bottles and drinks cans in exchange for money off their shopping.

Sainsbury's other trials kicked off last month at stores in Lincoln and Hull and two more stores are expected to come online in the next few weeks.

Customers can deposit plastic bottles of any size up to three litres, and aluminium drinks cans, in exchange for a coupon worth 5p per item towards their shopping.

Up to 500 items can be deposited per visit, which means customers could save up to £25.

"We're delighted to offer a new way to help our customers recycle while saving on their shop," said director of Sainsbury's brand Judith Batchelar.